Medical Director of Pediatric ICU
Falls Church, VA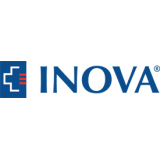 Inova Children's Hospital
Inova Medical Group
Key Info
As the Medical Director of the Pediatric Intensive Care Unit, this individual provides and oversees all professional services to hospitalized pediatric intensive care medical and surgical patients within the PICU and Pediatric Intermediate Care Units. This physician will serve as a dyad partner, alongside the Clinical director of nursing, in all aspects of care for the pediatric critical care population. He or she will be responsible for leading a highly reliable division and department, with a focus on patient safety and quality. He or she will partner with other pediatric specialists and Inova Children's Hospital leadership in developing appropriate programs and services. The Medical Director will lead all physician activities within the Pediatric Intensive Care Unit and Intermediate Care Units. He or she will work in partnership with the Medical Director of the Pediatric Cardiac Intensive Care Unit and his/her division to ensure care across the ICUs is coordinated. The Medical Director of the ICU will assume responsibility for undergraduate and graduate medical education within the PICU, and partner with medical education leadership where appropriate to ensure appropriate education is occurring for all medical students, residents and fellows. Inova Children's Hospital is a 226-bed hospital within a hospital at Inova Fairfax Medical Campus. The hospital relocated to a new building in 2016, which includes a 26 bed PICU/CICU which received the SCCM award for Best PICU Design. It is a busy ICU with cutting edge support modalities including ECMO, High Frequency Oscillation, CRRT, etc; all physician sub-specialties are represented.  The Pediatric  ICU is a 22 bed unit, with 8 additional beds dedicated to Pediatric Cardiac Intensive Care Unit, and additional support of a 22-bed  Intermediate Care Unit. 
About Inova Medical Group
Inova Medical Group is a team of talented and experienced physicians employed by Inova, providing world-class healthcare for the Northern Virginia and greater Washington, DC metro area.
More than 400 physicians – experts in primary care medicine and adult specialties – are located throughout the region. Our physicians work together with Inova's extensive network of hospitals and outpatient facilities.
---
Posted August 27, 2020
Covered
Not Covered