Outpatient IM, Established Clinic - Autonomy, Balance, Loan Assistance
Sun City West, AZ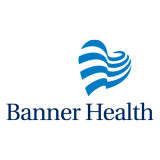 Banner Boswell Medical Center
Banner Health
Job Highlights
Area Is Warm Year-Round
Loan Repayment or Assistance Offered
Non-Profit Employer
BC/BE Internal Medicine or Geriatrics - Northwest Valley of Phoenix
Excellent opportunity exists for an experienced Geriatric or Internal Medicine physician to join Banner Health Centers & Clinics in the rapidly growing Phoenix Metropolitan area. If you are looking for an opportunity to work in a busy outpatient setting with the ability to focus on clinical and patient excellence, then look no further! This is a physician-led group surrounded by excellent support, financial stability, and a focus on patient and provider wellness.
This busy Sun City West location is within a sizable retirement community and draws patients from neighboring cities, primarily treating adults and offering orthopedics, podiatry, dermatology, endrocinology, gastroenterology, sleep, and behavioral health as integrated specialties.
Mon-Fri with limited call (phone call consult only)
36 hours of patient contact; 4 hours admin time
Medical Assistants, Front Desk, and leadership support provided
Clinical responsibilities to include all ages, wellness and chronic care disease management, as well as specialized procedures according to candidate's interest
We seek candidates who:
Are Board Certified or Board Eligible in Internal Medicine or Geriatrics. Family Medicine ok too!
Comfortable supervising APP staff
Patient-focused, friendly and willing to collaborate in a team environment
The area is conveniently located to shopping, freeways, entertainment and lots of golf!
Banner Health is a financially sound non-profit organization, with a Fitch rating of AA-. We are physician-led, and value the voice of our providers. We take pride in being integrated and innovative, developing ways for Health Care Made Easier, Life Made Better.
Please submit your CV for immediate consideration.
About Banner Health
You want to help lead change in the health care field – rather than just react to it. You want to spend your time doing what you do best – caring for patients. You belong at Banner Medical Group (BMG) and Banner – University Medicine Group (BUMG).As Banner Health's employed physician group with more than 1,300 physicians and advanced practitioners across more than 65 specialties, BMG, is transforming the delivery of care. This transformation can most clearly be seen in our Patient-Centered Medical Home (PCMH) implementation. Through PCMH, we're organizing care around patients, working in teams and coordinating and tracking care over time. The end result is the highest quality and most efficient delivery of patient care.For physicians working in their own practices, we have two different paths to lead you to a colorful career with Banner Health.We also offer faculty positions at Banner – University Medicine Center in partnership with the University of Arizona.
---
Posted August 11, 2022