Hematology/Oncology in Stunning Traverse City, Michigan
Traverse City, MI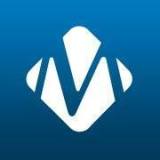 Munson Medical Center
Munson Healthcare
Key Info
Excellent opportunity for a BE/BC Hematologist Oncologist. Live and work in beautiful Traverse City, Michigan and provide outreach to another Munson location 1 day per week. Our Cowell Family Cancer Center is on the campus of Munson Medical Center and serves as the hub for the oncology service line. It offers oncology diagnostics, treatments, research, and cancer support services within the 100,000 sq.ft. center and it is connected to the hospital via an underground tunnel. Munson's multidisciplinary approach to cancer treatment is enhanced by having the medical, radiation, and gynecologic oncology offices and support staff within the Cowell Family Cancer Center. The facility is designed to create an aura of healing, with patient-friendly elements to create a patient-centered, efficient, healing environment. Our beautiful infusion and chemotherapy suite has 44 infusion chairs, overlooking a rooftop garden or a fireplace. There are an additional 59 infusion chairs for care close to home throughout the system. Radiation Oncology includes state-of-the art linear accelerators with stereotactic radio surgery and brachy therapy services. Specialty Clinics and multidisciplinary tumor conferences are held weekly for breast, prostate, lung and general cancers. Cancer research embodies both NCI and pharma trials, and a specialized cancer genetics clinic. If you are seeking an excellent work life balance in a four season paradise, this opportunity is for you!
About Munson Healthcare
Northern Michigan and Munson Healthcare: A Perfect Pairing There's no place quite like northern Michigan, and there is no other health care system quite like Munson Healthcare. Like our beautiful region, we have so much to offer. The more than 7,000 professionals who make up Munson Healthcare provide some of the best care in the nation, as close to home as possible. Munson Healthcare's nine hometown hospitals share ideas and resources to make care safer and more affordable. In small towns like ours, we often find ourselves taking care of our friends and neighbors, and we want what's best for them, and for everyone, including our many visitors. Our independent hospitals maintain their individuality, but share one clear vision - giving northern Michigan top quality care. We're all in this together. We're in it for our patients.
---
Posted June 24, 2020
Covered
Not Covered