Division Director, Urogynecology – Atlantic Health System, NJ
Morristown, NJ
Job Highlights
High Income Potential
Fast Credentialing
Not for Profit Employer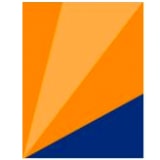 Morristown Medical Center
Atlantic Health System
Atlantic Health System / Atlantic Medical Group has an amazing opportunity available in the upscale and vibrant Morristown area of New Jersey for a Division Director for Urogynecology.
 Position Highlights:
 Clinical and Administrative
 ·         As the leader of the Department - Build and expand the Urogynecology program at Atlantic Health System
·         Provide all appropriate Urogynecology services within the scope of your license
·         Work in close collaboration with the Chair and Medical Director of the Women's Health Service line on strategy, expansion of the program,
·         Develop initiatives to expand the surgical volume and promote safety and quality standards across the Department.
·         Position will report directly to the Medical Director of the Women's Service line and the Chief Medical Officer for Atlantic Medical Group.
 Teaching and Research
·         Provide consult and teaching to OBGYN residents and medical students – participate in community education and scientific programs. 
·         Supervise and educate attending MD's, Fellows, Residents and Medical Students.
·         Perform clinical trials and develop research opportunities in the field of Urogynecology.
 Why Atlantic Health System
 ·         For the last 12 years, Atlantic Health System has been ranked by Fortune Magazine as one of the 100 best companies to work for. It is the only health care system in NJ on the top 100 list and it is the top-ranked NJ based company on the list.
  Atlantic Medical Group is a physician-led and physician-governed organization that delivers the highest quality health care, at the right place, the right price, and the right time.
Extraordinary benefits – Generous Paid Time off, Competitive Compensation, Continuing Education benefits,
 Interested in learning more? Please call Amber Almeida at 908-842-6693 or email amber.almeida@atlantichealth.org
---
Posted April 9, 2021