Join Team in the Beautiful Mountains of NC - FT/PRN Avail.
Near Asheville, NC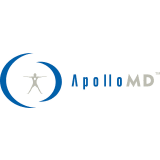 Carolinas HealthCare System Blue Ridge
ApolloMD
ApolloMD is actively seeking Anesthesiologist for our expanding Anesthesia team at Carolina HealthCare System Blue Ridge!
1099 Independent Contractor Position
6 Anesthesiologist; 14 CRNAs
Cases Include: General, Ortho, Spine, Endo, OB/Gyn, ENT, Dental, Healthy Peds, Podiatry
Post call off
Collaborative model
CRNAs are autonomous in role once demonstrated proficiency
1:6 Call schedule
No heads/no heart/Healthy Peds
Regional Anesthesia skills required
Work in both hospital and ASC settings
About ApolloMD
Physician-owned, ApolloMD provides Emergency Medicine, Hospital Medicine, Anesthesia, and Radiology services. Physicians enjoy a rewarding practice setting with flexible scheduling, top income, leadership training, and diverse career paths. Through the Preferred Partnership Program, each full time physician has the opportunity to become an owner with a guaranteed rate of return.
---
Posted November 23, 2021