Join University of Southern California-Keck Medicine | Primary Care Practice-Clinical Instructor Opening
Los Angeles, CA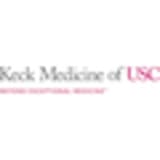 Keck Hospital of USC
University of Southern California - Keck School of Medicine
Job Highlights
Area Is Warm Year-Round
Loan Repayment or Assistance Offered
Less than 1 Hour from a Coastal Beach
The Department of Family Medicine of the Keck School of Medicine of USC (DFM) is seeking a primary care focused Advanced Practice Provider, Clinical Instructor of Family Medicine (Clinician Educator) to join our growing primary care practice in Pasadena. We are looking for a clinician who has interest and skill in providing high-quality primary care for all ages, working collaboratively with other health professionals and teaching medical and pa students.
Job accountabilities would be as follows:
Clinical- Estimated 90% of time. Teaching- Estimated 10% of the time. Location in Pasadena, CA.
• Obtains detailed and accurate medical histories from patients. Performs appropriate physical examinations, delineates problems, and records the information in the electronic health record.
• Develops patient-centered care plans, which incorporate counseling on: healthy lifestyle choices, preventative medical care and psychosocial stressors, as well as coordination of referrals to specialty and behavioral health services.
• Performs and/or interprets common laboratory, radiological, and other routine diagnostic procedures- as needed.
• Participate in on-call for ill or injured patients and those seeking medical advice after hours.
• Performs medical procedures/examinations such as: physical exams, minor procedures, pap Smears, suturing and wound care and caring for adults and children with acute and chronic conditions.
• Teaches medical and pa students via lectures and or clinical precepting
Who We Are:
Keck Medicine of USC is a rapidly growing healthcare system that, in partnership with Keck School of Medicine (KSOM), strives to be the trusted leader in quality health care that is personalized, compassionate and innovative The department of Family Medicine is leading the growth and development of primary care services at Keck Medicine of USC and is committed to providing high quality care to patients and their families in the context of their community.
---
Posted November 23, 2022