Great Perm-Full Time Urology Opportunity in Gorgeous Tucson, Arizona
Tucson, AZ
Job Highlights
Area Is Warm Year-Round
Non-Profit Employer
Willing to Pay for Licensing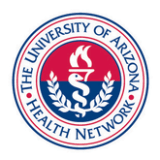 Banner - University Medical Center Tucson
Banner Health
Banner - University Medical Group is seeking an experienced Nurse Practitioner (NP) to be part of a dynamic team providing clinical care in the Urology Clinic at Banner - University Medicine North Clinics. A previous urology background and exposure are preferred as are candidates who appreciate a team-based approach to caring for genitourinary patients.
As a Nurse Practitioner, this position is involved in clinical management of patients, performance of therapeutic and diagnostic procedures, interpretation of diagnostic tests, prescription of medications, education, consultation, and research. This position requires working closely with Urologists and other clinicians in a team approach to patient care within the new Urology Clinic facility.
​
Work Schedule: Mon-Fri | 8am-5pm | No Weekends!
Minimum Qualifications:
1+ year of experience
Current AZ NP license or eligible
Current Nurse Practitioner board certification and
DEA prescribing license, BLS, CPR certification
Primary Location: Banner University Medical Clinics | Department of Urology, 3838 N. Campbell Avenue, 3rd Floor, Tucson, AZ 85719
​
Our Community:
The blooming community of Tucson, Arizona is nestled within the lush Sonoran Desert and the Southern Rocky Mountains. With 350+ days of annual sunshine, we have scenic hiking and cycling, horseback riding, daytrip fishing or kayaking and championship golf courses. Tucson has an enriching culture with many entertainment opportunities. Tucson was also designated a UNESCO City of Gastronomy with many exciting culinary adventures in our restaurant scene. With a population slightly over 0.5 million, Tucson is a growing city with a college town feel that continues to boast a very attractive cost of living.
About Banner Health
You want to help lead change in the health care field – rather than just react to it. You want to spend your time doing what you do best – caring for patients. You belong at Banner Medical Group (BMG) and Banner – University Medicine Group (BUMG).As Banner Health's employed physician group with more than 1,300 physicians and advanced practitioners across more than 65 specialties, BMG, is transforming the delivery of care. This transformation can most clearly be seen in our Patient-Centered Medical Home (PCMH) implementation. Through PCMH, we're organizing care around patients, working in teams and coordinating and tracking care over time. The end result is the highest quality and most efficient delivery of patient care.For physicians working in their own practices, we have two different paths to lead you to a colorful career with Banner Health.We also offer faculty positions at Banner – University Medicine Center in partnership with the University of Arizona.
---
Posted January 5, 2022