Developmental Behavioral Pediatrician in Chicago Suburbs
Oak Lawn, IL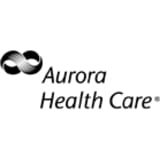 Advocate Childrens Hospital
Advocate Aurora Health Care
Advocate Aurora Health & Advocate Children's Hospital is growing, and we seek BC/BE Developmental Behavioral Pediatricians to join our practices in Park Ridge and Oak Lawn, IL.
Advocate Children's Hospital is the largest network provider of pediatric services in the state of Illinois. Our community has enormous demand and diverse pathology with a large draw of complex patients.
Position Highlights:
·       Our Physicians have an enthusiastic approach to providing outstanding clinical care for children
·       Opportunity for teaching pediatric residents and medical students
·       Join a large multidisciplinary group
·       Work with an underserved patient population
·       Excellent work-life balance
·       Join an established and supportive team with strong department staffing
·       Neurodevelopmental evaluations of children include history-taking, physical examination, neurological examination, developmental screening, and doing extensive developmental diagnostic evaluations
·       Procedures include ADOS, Tele-ASD-Peds, BOSA, Bracken, K-BIT
·       This position is not J1 eligible
About Advocate Aurora Health Care
Advocate Aurora Health's combined strength and stability drives us forward. Our integrated delivery model allows our clinicians to offer state-of-the-art, top tier quality care throughout eastern Wisconsin and northern and central Illinois.

Our supportive staff and leadership are committed to an autonomous practice environment and continuously strive to be on the forefront of managing the changing healthcare landscape, advances in technology and innovative approaches to providing impeccable outcomes for our patients.

Whether you're looking to practice in the heart of a dynamic city such as Chicago or Milwaukee, a multi-specialty clinic in the suburbs, or a charming small town, Advocate Aurora Health has an opportunity for you.

---
Posted June 23, 2021