2nd largest hospital in Georgia has PEM growth & opportunities
Macon, GA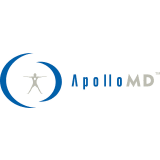 Job Highlights
Area Is Warm Year-Round
Flexible Schedule
No Call Required
Located in the central Georgia city of Macon, Navicent Health is the second-largest hospital in Georgia. It is ranked among the top two hospitals in the state when it comes to quality of care and patient experience by U.S. News and World Report. Navicent Health Adult EM sees 65,000 annual patients in its 50-bed emergency department and is the only designated Level 1 Trauma Center in the region. Pediatric EM entrance is separate.
• New growth and new state-of-the-art facility
• Pediatric Annual Patient Volume: 10,000
• ED Beds: 10
• Physician Daily Coverage: 12 hours
• BC/BE PEDS or EM required, PEMs desired
• Pediatric Hospitalist Service
• Residents rotate through ED
• 12 shifts a month on average
• Scheduling: 6am-6pm (days) ; 6pm-6am (nights)
About ApolloMD
Physician-owned, ApolloMD provides Emergency Medicine, Hospital Medicine, Anesthesia, and Radiology services. Physicians enjoy a rewarding practice setting with flexible scheduling, top income, leadership training, and diverse career paths. Through the Preferred Partnership Program, each full time physician has the opportunity to become an owner with a guaranteed rate of return.
---
Posted June 22, 2022