Infectious Disease opening in fabulous NW WA city - PeaceHealth
Bellingham, WA
Job Highlights
Loan Repayment or Assistance Offered
Non-Profit Employer
No State Income Tax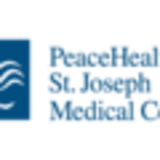 PeaceHealth St. Joseph Medical Center
PeaceHealth
Ideal Candidate
Board Certified MD/DO who has successfully completed an Infectious Disease Fellowship.
Interest in working part-time (0.6 FTE).
Interest in remotely accommodating antimicrobial stewardship for St. John Medical Center in Longview, WA, as well as the critical access locations in the Northwest Network: Peace Island, United General and Ketchikan Medical Centers in addition to inpatient and clinic practice.
Practice Highlights
Stimulating work
Current team shares strong camaraderie and support.
75% of the work is in St. Joseph Medical Center serving in a consult capacity.
Hours of outpatient clinic are Monday through Friday 8:00 a.m. - 5:00 p.m.
EPIC EHR
Bellingham, WA is the perfect blend of endless outdoor recreation, urban living, strong schools, great shopping & cuisine, and so much more! These amenities are surrounded by incredible scenery, from the sea to the mountains and the rainforest, making this community an amazing place to live. Head to Mount Baker for a day in the snow. Tour the San Juan Islands by sea kayak or sailboat. Trek the North Cascades on foot. Stay in town to explore the shops and cafes of historic Fairhaven and Downtown and then catch a show at Mount Baker Theater – you can do it all in Bellingham!
PeaceHealth has been serving the communities of northwest Washington since 1890 with PeaceHealth St. Joseph Medical Center, now a 253-bed, two-campus hospital providing a Level II Trauma Center and a full range of inpatient and outpatient services. PeaceHealth's Whatcom Region also includes the comprehensive heart care services of the Cardiovascular Center at PeaceHealth St. Joseph Medical Center as well as the primary and specialty care provided by PeaceHealth Medical Group.
PeaceHealth offers outstanding Benefits!
PeaceHealth is committed to Inclusivity, Respect for Diversity and Cultural Humility.
EEO Affirmative Action Employer/Vets/Disabled in accordance with applicable local, state or federal laws.
---
Posted December 7, 2021