Penn State Health - Pediatric ENT Opportunity
Hershey, PA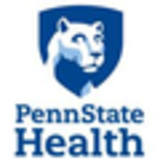 Penn State Milton S. Hershey Medical Center
Penn State Health
Key Info
The Department of Otolaryngology at Penn State Health Milton S. Hershey Medical Center is seeking a Pediatric Otolaryngologist to join the team.
What We're Offering:
Join a busy academic practice with a strong referral base and a wide range of complex cases
Highly collaborative and supportive atmosphere to grow and develop a practice based on your niche, including the opportunity to build an airway practice
Abundant research opportunities and resources at your fingertips including basic science, clinical outcomes and clinical trial projects
Faculty appointment at the Assistant/Associate Professor level with a competitive salary and benefit package
Faculty development program, leadership and educational opportunities
What We're Seeking:
M.D., M.D./Ph.D., D.O., or equivalent degree
BE/BC Otolaryngology and completion of a Pediatric Otolaryngology fellowship
Demonstrated excellent qualifications in education, research, and clinical care
Penn State Health & Community
Penn State Children's Hospital ranked among the best in the nation for tenth consecutive year by U.S. News & World Report.
Penn State Health is multi-hospital health system serving patients and communities across central Pennsylvania with more than 1,300 physicians and direct care providers at 78 medical office locations.
Hershey is a suburban community in a metropolitan area offering excellent schools.
Penn State Health is fundamentally committed to the diversity of our faculty and staff. We believe diversity is unapologetically expressing itself through every person's perspectives and lived experiences. We are an equal opportunity and affirmative action employer. All qualified applicants will receive consideration for employment without regard to age, color, disability, gender identity or expression, marital status, national or ethnic origin, political affiliation, race, religion, sex (including pregnancy), sexual orientation, veteran status, and family medical or genetic information.
About Penn State Health
Located in Central Pennsylvania, the Penn State Health system offers inviting and safe communities to live, work, play, and learn. The surrounding neighborhoods boast a reasonable cost of living whether you prefer a more suburban setting or thriving city rich in theater, arts, and culture. The area is rich in history and offers all the beautiful inspiration of the four seasons. You'll discover numerous opportunities for day trips, local adventures, outdoor and indoor activities. We're conveniently located within a short distance to major cities such as Philadelphia, Pittsburgh, NYC, Baltimore, and Washington DC. Nearby airports and Amtrak stations along with close proximity to major interstates make living in Central Pennsylvania convenient and fulfilling from both professional and personal perspectives.
---
Posted March 2, 2020
Covered
Not Covered