Anesthesiologist Opportunity with Hackensack University Medical Center - $50,000 Sign on
Hackensack, NJ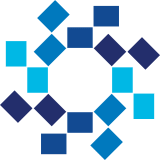 Hackensack Meridian Health Hackensack University Medical Center
Envision - NorthEast
Anesthesiology Opportunities with Hackensack University Medical Center
Hackensack Anesthesiology Associates is currently seeking BC/BE Anesthesiologists to join their expanding group at Hackensack University Medical Center. Hackensack Anesthesiology Associates provides the resources, training, and expertise to grow personally and professionally, as they continue to deliver excellence in patient care. As New Jersey's premiere group at the area's largest and busiest medical center, Hackensack Anesthesiology Associates offers challenging and rewarding career paths alongside the healthcare industry's most talented, compassionate, and dedicated professionals.
Highlights of the opportunity include:
Anesthesia team is comprised of over 90 physicians
Excellent pay -- call and no call positions available
Extensive variety of cases
Professional growth, leadership, and advancement opportunities
Generous Start Date Bonus
Hackensack University Medical Center is consistently rated as among the top medical centers in nation
About Envision - NorthEast
Envision Physician Services is a multispecialty provider group and healthcare management team providing anesthesia, emergency medicine, hospital medicine, radiology, surgical services, and women's and children's health services. Our collective experience enables us to better solve complex problems and consistently give healthcare organizations confidence in our execution. Envision Physician Services serves more than 900 healthcare facilities in 48 states and employs or contracts with more than 25,200 physicians and other healthcare professionals.
---
Posted April 30, 2021