Developmental Behavioral Pediatrician/Neurodevelopmental Disabilities Pediatrician
Grand Rapids, MI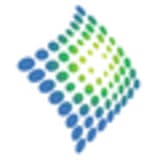 Spectrum Health - Butterworth Hospital
Spectrum Health
Job Highlights
Easy Call Schedule
Great Nightlife Nearby
Less than 1 Hour from an International Airport
Description
The Division of Pediatric Neurosciences at Helen DeVos Children's Hospital (HDVCH) seeks a full-time BC/BE Developmental Behavioral/Neurodevelopmental Pediatrician. We are looking for an enthusiastic colleague who enjoys clinical care, teaching, and could contribute to creating new medical services and a fellowship in DBP and/or ND.
The Developmental-Behavioral/Neurodevelopmental Pediatrician joining this practice will become a member of a rapidly expanding children's hospital and neurosciences program and will have many opportunities to develop his or her own specialized areas of expertise. The new Developmental-Behavioral/Neurodevelopmental Pediatrician must be quality and safety driven and enjoy working collaboratively with other team members, and across disciplines.
HDVCH is the Pediatric clinical academic partner of the Michigan State University College of Human Medicine and through this partnership offers academic appointments for qualified candidates. Teaching opportunities and clinical research opportunities are also available.
Facility and Practice Description:
HDVCH is a state-of-the-art, globally integrated, 234-bed free standing dedicated children's hospital located on the main campus of Spectrum Health. HDVCH also has one of the nation's largest NICU's (108-beds) and 8,000 babies are delivered annually at Spectrum Health. The Developmental/Neurodevelopmental Pediatrician will join 3 Developmental/Neurodevelopmental Pediatricians, 3 Advanced Practice Providers, social workers, dieticians, psychologists, support staff, and therapists. The new partner will also have support from 9 child neurologists, 3 pediatric neurosurgeons, and 2 neuropsychologists. For more information visit helendevoschildrens.org and shmg.org.
Qualifications:
Board eligible or board certified in Developmental and/or Behavioral Pediatrics or Neurodevelopmental Disabilities. Eligible for a Michigan Medical License.
About Spectrum Health
Spectrum Health is a not-for-profit, award winning, integrated health system based in West Michigan. Our organization includes a medical center, regional community hospitals, a dedicated children's hospital, a multispecialty medical group and a nationally recognized health plan, Priority Health.We invest in our people by supporting a dynamic, high-performing workplace. Our collaborative approach to patient care includes a commitment to provide an exceptional experience for patients and their families. Spectrum Health supports successful career growth, in an innovative environment.
---
Posted May 23, 2022
Covered
Loan Repayment Assistance
Life Health Dental Vision Disability Insurance
Loan Repayment Assistance