Endocrinologist needed in well established practice - Grand Rapids, MI
Grand Rapids, MI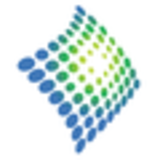 Spectrum Health - Butterworth Hospital
Spectrum Health
Key Info
Examine and make diagnoses for illnesses in the thyroid, pituitary, adrenal and hypothalamus glands. Order testing/prescribe medication regarding the glandular system. Perform thyroid biopsy to determine cancer diagnosis. Diagnose/treat Diabetes. Recommend insulin medication, dosing and prescribe insulin pump for appropriate patients. Maintain pump settings and correct dosage. Perform inpatient consults for diabetic and endocrine patients. Supervisory duties to provide training to medical students/residents/fellows.
Spectrum Health Medical Group offers:
A comprehensive and competitive compensation package including excellent earning potential
Health, dental, vision, life and malpractice insurance coverage
Short and long term disability coverage
Defined contribution retirement plan and 403 (b) annuity plan
Relocation allowance
30 days of paid time off per year plus 6 additional days off for nationally recognized holidays
Paid dues, license, board fees, and CME
Physician Concierge Services Qualifications:
Basic Qualifications: Education - Medical Degree (MD or DO) in Medicine Licenses - M.D. or D.O. license from the State of Michigan Federal Narcotics License from the State of Michigan Basic Life Support (BLS) Specific to SHMG 120 Days Advanced Cardiac Life Support (ACLS) Specific to SHMG: ACLS required if stress test is performed or as required by specialty. 120 Days
About Spectrum Health
Spectrum Health is a not-for-profit, award winning, integrated health system based in West Michigan. Our organization includes a medical center, regional community hospitals, a dedicated children's hospital, a multispecialty medical group and a nationally recognized health plan, Priority Health.We invest in our people by supporting a dynamic, high-performing workplace. Our collaborative approach to patient care includes a commitment to provide an exceptional experience for patients and their families. Spectrum Health supports successful career growth, in an innovative environment.
---
Posted November 18, 2020
Covered
Not Covered