Outstanding 2022 Pediatric Otolaryngology Opening
Fort Worth, TX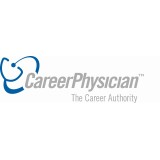 Cook Children's Medical Center
CareerPhysician, LLC
The Cook Children's Health Care System (CCHCS) is a not-for-profit, nationally recognized pediatric health care organization comprised of a Medical Center, Physician Network, Home Health company, Pediatric Surgery Center, Health Plan and Health Foundation. Cook Children's Medical Center is a freestanding 443-bed quaternary care pediatric hospital that is consistently ranked by US News and World Report. The integrated system has more than 60 primary and specialty care offices throughout North and West Texas, serving a 23-county referral network. The Cook Children's Physician Network is the largest pediatric multi-specialty physician group in its service area with over 600 employed specialty and primary care providers.
Opportunity Highlights:
Seeking candidates completing fellowship training in 2022 or those practicing surgeons open to a transition in calendar year 2022. Joining a thriving Pediatric Otolaryngology surgical practice that is supported by the more than 300 referring members of the Cook Children's Physician Network.
Opportunities for both a comprehensive surgical practice as well as the ability to develop multidisciplinary sub-specialty program according to your interests.
Join a young, vibrant, supportive physician staff who are well established and well respected in the community
Broad pediatric sub-specialty platform with 35 programmatic departments represented and 40 outpatient primary care clinics in the Cook Children's provider network.
Clinical research in your areas of interest is encouraged and supported through the CCMC IRB and grant writing office, but not required.
Highly competitive base salary and productivity incentive program and sign on bonus available for available qualified candidates.
Robust benefits package, no state income tax, and a strong economy in one of the fastest growing areas of the United States.
For a virtual tour of the Ear Nose & Throat Center please click here: https://cookchildrens.org/ear-nose-throat/tour/
About CareerPhysician, LLC
CareerPhysician is a nationally respected executive search and leadership consulting firm with over 20 years of unprecedented success collaborating with children's hospitals, academic medical centers and colleges of medicine. CareerPhysician has seen first-hand the indelible impact transformational physician and C-suite leaders can have on establishing productive cultures characterized by diversity, quality and wellness and yielding high-functioning teams capable of delivering strong fiscal performance and academic achievement.
---
Posted April 7, 2021