Hospital Employed Gastroenterologist Opportunity in the Heart of the Beautiful Rocky Mountains
Salida, CO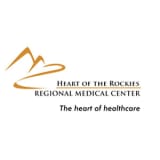 Heart of the Rockies Regional Medical Center
Heart of the Rockies Regional Medical Center
Enjoy the life you've always dreamed about - live and work in the heart of the beautiful Rocky Mountains. Cool summer nights and mild winters are the norm in the Arkansas Valley. World class rafting, gold medal fly fishing, hundreds of miles of hiking and biking trails, skiing 20 minutes away, hot springs within 30 minutes, outdoor concerts, restaurants, art galleries, and more.
Exceptional stability as a hospital employee supported by three (3) general surgeons and a GI NP with an established patient panel.
Generalist willing to provide clinic as well as routine and problem focused scopes and procedures.
Generous compensation package including relocation assistance, a base salary, and an opportunity to enhance income with workload payments (bonus).
Excellent medical benefits plan including dental and optical coverage. License, DEA, and membership dues paid; generous CME allowance and paid time off for CME; matching retirement savings with immediate vesting.
Outstanding work environment with the most cohesive medical staff in the healthcare industry.
Easy access to Denver International Airport (3-hours) and Colorado Springs Airport (2-hours).
Don't hesitate, this opportunity will not last long!
About Heart of the Rockies Regional Medical Center
HRRMC is a community hospital in the deepest sense of the phrase. We welcome babies, save lives, and constantly seek ways to improve the quality of patient care. Our state-of-the-art facility may be new, but our mission for over 125 years has remained the same: to provide personalized and exceptional care close to home.
---
Posted April 10, 2021