Paid Research Opportunity for Physicians - Earn $300 for 1-hour Video Interview
United States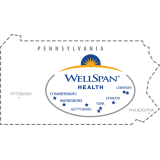 WellSpan York Hospital
Wellspan Health
Description
Seeking experienced physicians (primary care and specialty) to participate in a paid research opportunity. This is NOT a job posting. Earn extra income: $300 for a 1-hour video interview.
WellSpan Health is researching the experience of physicians as job seekers and targets of recruitment efforts. We are interested in hearing your perspective on motivation and decision-making factors when it comes to your employment, as well as past experiences as a job seeker or candidate. Looking for physicians who have made a job change within the last five years.
Earn $300 for participating in a 1-hour video interview, scheduled at your convenience. No preparation, no follow up necessary. If you are interested in participating, reply to this message and include your contact information.
​
​
About Wellspan Health
WellSpan Health is a nationally recognized, integrated health system that serves the communities of central Pennsylvania and Northern Maryland. The organization includes more than 1,600 employed physicians and advanced practice providers, a regional behavioral health organization, a home care organization, eight respected hospitals, approximately 20,000 employees, and more than 200 patient care locations.
As a nonprofit, we reinvest in our communities to improve the health and wellness of our patients, as well as those who call central Pennsylvania and northern Maryland home. We also invest heavily in our employees—providing them with new and innovative technologies and treatments, and helping them advance their careers through peer learning, mentorship, cross-training, continuing education and tuition reimbursement. We strive to make life better for our patients, our staff and our communities.
WellSpan Health's service area is made up of a diverse mix of welcoming communities that you will love to call home. Central Pennsylvania offers an idyllic blend of small cities and towns – including Lancaster, York, Gettysburg, Lebanon, Chambersburg and Waynesboro – surrounded by welcoming suburban neighborhoods and pristine rolling countryside. Our communities are conveniently situated within a short drive of major cities like Philadelphia, Baltimore and Washington, D.C.
At WellSpan, you can be part of a physician-led medical group working collaboratively to provide patient-centered care in the communities we serve. Achieve professional and personal growth in an integrated, multispecialty healthcare organization that is transforming care through technology and innovation. The WellSpan Medical Group is a large multi-specialty group that employs more than 1,600 physicians and advanced practice providers in over 200 locations across central Pennsylvania and northern Maryland. Working together and connected, the WellSpan Medical Group is proud of their culture of transparency, collaborative environment and strong commitment to physician leadership within their group.
---
Posted April 1, 2021
Covered
Loan Repayment Assistance
Loan Repayment Assistance
Life Health Dental Vision Disability Insurance