Chief Anesthesiologist Position at Shore Medical Center, Somers Point, NJ
Near Somers Point, NJ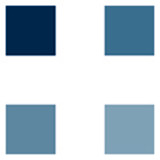 Shore Medical Center
Envision -Plantation
Envision Physician Services is currently seeking a Chief Anesthesiologist to join our team at Shore Medical Center in Somers Point, NJ. Shore Medical Center boasts a full range of patient care services, including top rated Orthopedics and Spinal Surgery programs. Shore Medical Center's long-standing affiliation with Penn Medicine provides our patients and physicians with seamless access to an extensive range world class healthcare services. The Chief Anesthesiologist will lead the Department of Anesthesia and serve as the Chairperson on the Medical Staff. This is a rare opportunity for leadership in the nation's largest Anesthesia group.
Highlights of these opportunities include:
Anesthesia Care team is comprised of 7 physicians and 9 CRNAs.
Orthopedics, OB, Spinal Surgery, Urology, Thoracic, Vascular, GI
No hearts, no heads, no trauma
Post call day off
Call stipends paid in addition to salary
Well established team and excellent work life balance
Participation in learning advancement programs through the Envision Physician Services leadership academy
Envision Physician Services offers a competitive compensation and benefits plan, bonus structure, call pay, generous time off, 401K, relocation assistance, and paid malpractice with tail coverage.
There are so many wonderful communities to live in within an easy commute to the Medical Center. Whether you are looking for high rated schools, a beautiful beach, golf or tennis, we can help you find a great place to live and practice medicine. Somers Point, NJ is approximately ten miles south-west of Atlantic City, on Great Egg Harbor Bay, where the charm of a quaint Bay Village is reminiscent of the days of great fishing and shipbuilding which were the mainstay of old South Jersey.
About Envision -Plantation
Envision Physician Services is a multispecialty provider group and healthcare management team providing anesthesia, emergency medicine, hospital medicine, radiology, surgical services, and women's and children's health services. Our collective experience enables us to better solve complex problems and consistently give healthcare organizations confidence in our execution. Envision Physician Services serves more than 900 healthcare facilities in 48 states and employs or contracts with more than 25,200 physicians and other healthcare professionals.
---
Posted January 6, 2021