Columbus, OH - Outpatient Internal Medicine
Columbus, OH
Job Highlights
High Income Potential
Loan Repayment/Assistance
Flexible Scheduling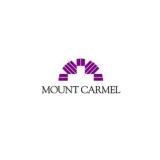 Mount Carmel East Hospital
Mount Carmel Health System
Mount Carmel Health has opportunities for outpatient Internal Medicine physicians in the central Ohio area, including highly desirable suburbs of Columbus. Our openings could be an ideal fit if you are looking for a practice home where you can be busy and enjoy a work/life balance.
Schedule flexibility is a key component of our outpatient practices and physician satisfaction. Our teams work to adapt schedules whenever possible to support our physicians. In fact, most of our outpatient providers enjoy 4-day work weeks and have the option of starting their workdays earlier or later based on their preferences.
Mount Carmel is committed to the support and growth of primary care. Our extensive development plan will provide additional care for Mount Carmel patients and the rapidly growing central Ohio population. Columbus, Ohio is now the 14th largest city in US.
Highlights: • Flexible schedule/work hours • Competitive compensation and benefits • Loan repayment, signing bonus and/or retention bonus options • Teaching opportunities • Physician leadership opportunities
For more information, please contact Tracie Ambler, Physician Recruiter, Mount Carmel Health System at tambler@mchs.com or 614-946-4335. Sorry not an H1B or J1 Visa opportunity.
About Mount Carmel: At Mount Carmel, we're dedicated to providing the best in patient-centered care. Our system comprised of over 10,000 employees, 2,000 physicians and 900 volunteers, serves more than a million patients in Central Ohio each year. As one of the largest integrated health systems in the community, Mount Carmel provides people-centered care at four hospitals – Mount Carmel East, Mount Carmel Grove City, Mount Carmel St. Ann's and Mount Carmel New Albany – an inpatient rehabilitation hospital, free-standing emergency centers, outpatient facilities, surgery centers, urgent care centers, primary care and specialty care physician offices, community outreach sites and homes across the region.
About Mount Carmel Health System
Mount Carmel Health System, serving more than a million patients a year, is the second-largest health system in Central Ohio, with four acute care hospitals, outpatient facilities, physicians' offices, surgery centers, emergency and urgent care centers, as well as community outreach sites throughout central Ohio. Our team of more that 10,000 employees, 2,100 physicians and 900 volunteers is committed to the quality care of our patients and their families.
Mount Carmel Health System is dedicated to more that just medical care. We're dedicated to medical and nursing education and training as well, with six residency programs and the Mount Carmel College of Nursing, one of the largest baccalaureate nursing degrees programs in Ohio. Mount Carmel has received national recognition for quality of care, colleague and patient satisfaction, community involvement and philanthropy. Mount Carmel, in turn, is part of Trinity Health, the fourth-largest U.S.-based health system and one of the strongest and most respected networks of not-for-profit community hospitals in the country. That membership provides the security of a large health system with electronic health records and exceptional malpractice coverage. The City of Columbus: Recently named as one of the best cities in the nation, Columbus offers world renowned attractions, notable shopping centers, professional and collegiate sports, as well as impressive dining and nightlife. Our diverse and vibrant neighborhoods create a strong sense of community, in addition to top-ranked school districts. From families to professionals, Columbus is a great place to call home.
---
Posted April 6, 2021