General Anesthesiologist - UMass Memorial, HealthAlliance Hospital
Leominster, MA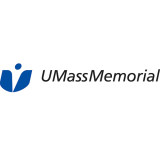 UMass Memorial HealthAlliance-Clinton Hospital
UMass Memorial Medical Group
Key Info
The Department of Anesthesia and Perioperative Medicine at UMass Memorial Health Care is seeking an experienced BE/BC Anesthesiologist, to be based primarily at their practice site at the HealthAlliance Hospital in Leominster, Massachusetts.
UMass Memorial - HealthAlliance Hospital is a full-service, acute care hospital that serves the communities in North Central Massachusetts and Southern New Hampshire. As a member of UMass Memorial Health Care, HealthAlliance Hospital offers direct access to the advanced medical technology and specialty services that are part of the region's academic medical center. The HealthAlliance system, Central New England HealthAlliance, includes: 135-bed community hospital with services on two campuses in Leominster and Fitchburg.  The Anesthesiologist position is located on the Leominster Campus. 
• OB, no Trauma • Friendly, team-oriented and supportive work environment • State-of-Art capabilities • Balanced clinical anesthesia practice (6 MD, 4 CRNA) including a broad array of case types requiring general, regional and neuraxial techniques and acute pain management • Primary case load: Orthopaedics, General, Vascular, OB/GYN, Thoracic, Urology, ENT, Ophthalmology, Plastics for Adults, Pedi and Infants • The hospital's scope of anesthesia services includes five main operating rooms, labor and delivery (600 deliveries per year).
We offer a competitive salary and a comprehensive benefits package.
Located in central Massachusetts with a multitude of cultural amenities and an exceptional educational system, Leominster is centrally located in Massachusetts with easy access to Boston, Cape Cod and many surrounding recreational areas.
​
​
​
About UMass Memorial Medical Group
UMass Memorial Medical Group is one of the largest multispecialty group medical practices on the East Coast. With more than 1,100 members, our Medical Group is a dynamic, collaborative team of primary care and specialty physicians who are committed to clinical excellence. We focus first and foremost on the health and well-being of the patients we serve.We're also dedicated to training the next generation of physicians. All our members serve on the faculty of the respected University of Massachusetts Medical School.
---
Posted September 21, 2020
Covered
Not Covered