Dynamic, Community-Based Hospitalist Medical Director with the Acclaimed BJC Health System
Near Saint Louis, MO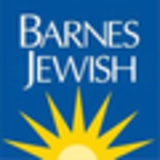 Barnes-Jewish Hospital
BJC Healthcare
Join our nationally leading health system as a multi-facility Regional Medical Director. The provider selected for this role will be based out of our suburban headquarters but will provide leadership, guidance, and overarching strategy to 8 BJC Medical Group affiliated community hospitals.
Candidate Parameters/Position Details:
MD/DO
Board Certified in Internal Medicine or Family Medicine
Previous experience as a Medical Director of Hospital Medicine, Outpatient/Traditional Medicine will be considered
Strong earning potential with 350k base + bonus structure
Candidate will be credentialed in MO and IL
70+ FTE's and direct reports
Position is broken down by a 70% administrative/30% clinical split
Extremely competitive benefits offering to include 401k, pension, 457 deferred compensation plan, and a full suite of medical, dental, and vision insurance.
About BJC Medical Group:
We are based in St. Louis, MO, and serve our region through our 13 community hospitals and service organizations. Through our partners at Washington University and their stellar training programs, we offer our patients access to the some of the finest sub-specialty care in the world, while maintaining our community focus. BJC Medical Group is made up of more than 600 providers across more than 130 clinics across a full spectrum of specialty care ranging from Family Medicine to advanced Cardiac Care. We are a physician-led organization and live our mission every day. We hope you will consider joining us. "The World's Best Medicine Begins with You..."
​
​
About BJC Healthcare
We are based in St. Louis, MO, and serve our region through our 13 community hospitals and service organizations. Through our partners at Washington University and their stellar training programs, we offer our patients access to the some of the finest sub-specialty care in the world, while maintaining our community focus. BJC Medical Group is made up of more than 700 clinicians across more than 120 clinics across a full spectrum of specialty care ranging from Family Medicine to advanced Cardiac Care. We are a physician-led organization and live our mission every day. We hope you will consider joining us. "The World's Best Medicine Begins with You..."
---
Posted March 8, 2021