High Volume, Employed Pediatric Ophthalmology Program - Rochester Regional Health
Rochester, NY
Job Highlights
High Earning Potential
Less than 3 Hours from a Ski Resort
Non-Profit Employer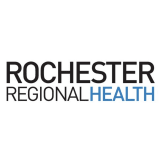 Rochester General Hospital
Rochester Regional Health
You are the future of patient-focused Ophthalmology. With our new models of care, treatments, and other innovative technologies, we empower advancement within you. Join our culture of constant improvement and enjoy:
Sign-on and performance bonuses
Generous relocation package
STATUS: Full Time
LOCATIONS:
Riedman Health Center (a campus of RRH)
3 Outpatient offices
SCOPE
Join a team of 3 Physicians and 18 ODs.
New private practice just acquired - more support staff!
Sands-Constellation Center for Critical Care is completed, a 7-story, 312,000 square foot project bringing 20+ new ORs and 100+ private patient rooms.
New multi-specialty ambulatory surgery center with Pediatric office embedded within! This will be your primary location.
Help build and develop our Pediatric Ophthalmology program with our high volume pediatric case load.
Residents rotate through service and take first call.
PERKS
A lucrative above market (non-RVU based) guaranteed base salary with a quality incentive
Defined Benefit Pension Plan, 403(b) and 457(b)
Signing bonus + lead stipend
Fully covered relocation services
Multiple health insurance plans to choose from
About Rochester Regional Health
Rochester Regional Health is an integrated health services organization serving the people of Western New York, the Finger Lakes and beyond. The system provides care from 150 locations, including five hospitals; more than 100 primary and specialty practices, rehabilitation centers and ambulatory campuses; innovative senior services, facilities and independent housing; a wide range of behavioral health services; and ACM Medical Laboratory, a global leader in patient and clinical trials. The Rochester region's suburbs feature excellent public and private schools, and a variety of housing options. The Rochester region offers diverse cultural and recreational opportunities year-round, including the Rochester Philharmonic Orchestra, GeVa Theater Center, Rochester International Jazz Festival, as well as easy access to Manhattan, Boston, Washington, DC and Philadelphia, the Adirondacks and the Finger Lakes. Rochester Regional Health is an Equal Opportunity / Affirmative Action Employer. Minority/Female/Disability/Veteran
---
Posted December 17, 2021