Physician-Led Addiction Medicine Program with Banner Health and UArizona
Arizona
Job Highlights
Area Is Warm Year-Round
Great Nightlife Nearby
Non-Profit Employer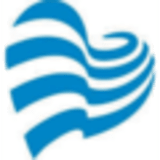 Banner - University Medical Center Phoenix
Banner Health
In affiliation with the University of Arizona, Banner University Medical Group is actively recruiting fellowship-trained Addiction Medicine specialists to join the organization and help develop an substance abuse treatment and academic program led by an established team of providers who are passionately committed to expanding Addiction Medicine care services within the region.
​
Position Detail:
The selected individual delivers exceptional care by practicing excellent clinical skills and demonstrating a passionate commitment to treating substance use disorders. The collaborative care team provides a full range of inpatient and outpatient services, and works closely with the largest admitting medical toxicology service in the nation. The program supports medical students, residents, and two Addiction Medicine fellowships per year. Therefore, an enthusiastic commitment to teaching is desired. The preferred candidate will also possess strong research interests, either in clinical research, basic science research, or both.
The qualified candidate will receive a faculty appointment at the University of Arizona consistent with their credentials, including a generous tuition discount for the applicant and immediate family members.
​
Minimum Requirements:
BC/BE by ABPM or ABAM
Primary specialty in Family, Emergency, Internal Medicine, Psychiatry, Pediatrics, or ObGyn
Fellowship-Trained in Addiction Medicine
​
About Us:
Banner University Medical Center Phoenix is Arizona's largest hospital and part of the nationally-recognized Banner Health system. As an important clinical education site for the University of Arizona College of Medicine's Phoenix Campus and with 733 beds, the location has served the area for more than 100 years and is known as a top teaching hospital. Over a decade, the medical center has been cited as one of America's "Best Hospitals" by U.S. News & World Report and is consistently rated as a "Best Place to Work" in Arizona.
About Banner Health
You want to help lead change in the health care field – rather than just react to it. You want to spend your time doing what you do best – caring for patients. You belong at Banner Medical Group (BMG) and Banner – University Medicine Group (BUMG).As Banner Health's employed physician group with more than 1,300 physicians and advanced practitioners across more than 65 specialties, BMG, is transforming the delivery of care. This transformation can most clearly be seen in our Patient-Centered Medical Home (PCMH) implementation. Through PCMH, we're organizing care around patients, working in teams and coordinating and tracking care over time. The end result is the highest quality and most efficient delivery of patient care.For physicians working in their own practices, we have two different paths to lead you to a colorful career with Banner Health.We also offer faculty positions at Banner – University Medicine Center in partnership with the University of Arizona.
---
Posted September 17, 2021