Grow Your Behavioral Health Career with TeamHealth - Excellent Salary and Comprehensive Benefits Package Available
Hollywood, FL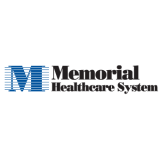 Memorial Regional Hospital
TeamHealth
TeamHealth is seeking a full-time staff psychiatrist to make a positive difference in Memorial Regional Hospital's busy emergency department (ED) located in Hollywood, Florida. Candidates must be board certified in psychiatry.
Psychiatrist will cover the adult and pediatric EDs and the Psychiatric Emergency Assessment Center across from the ED. This role will be shared by two psychiatrists seven days a week from 11 a.m. to 11 p.m. The days will float from week to week.
The 85-bed ED has a high acuity and sees an annual volume of 110,000. There is 100 hrs/day of daily physician coverage and 36 hrs/day of daily advanced practice clinician coverage. Memorial Regional Hospital has 625 hospital beds, a fast track and is a Level I Trauma Center. The admission rate is 32%.
TeamHealth physicians receive support services, communication networks, educational resources and access to our powerful national network of thousands of world-class professionals who share and shape best practices. We harness a nationwide collection of tools, clinical resources and knowledge so you can provide the best possible patient care.
TeamHealth is a physician-led organization and an industry leader in providing integrated hospital-based services, driven by our commitment to safe, high-quality care. For more than 40 years, TeamHealth's national resources have supported our clinicians and physicians as they deliver the best possible patient care. We are proud to be one of the largest integrated healthcare providers in the country.
Position Highlights:
Excellent salary
Comprehensive benefits package
Professional liability insurance
Friendly and supportive staff
Access to TeamHealth's clinician wellness program and referral program
Stability of a respected industry leader
Access to professional development tools, educational resources and CME through the TeamHealth Institute
Practice with confidence as a member of TeamHealth's national Patient Safety Organization
About TeamHealth
At TeamHealth, our purpose is to perfect physicians' ability to practice medicine, every day, in everything we do. Through our more than 20,000 affiliated physicians and advanced practice clinicians, TeamHealth offers outsourced emergency medicine, hospital medicine, critical care, anesthesiology, orthopedic hospitalist, acute care surgery, obstetrics and gynecology hospitalist, ambulatory care, post-acute care and medical call center solutions to approximately 3,300 acute and post-acute facilities and physician groups nationwide. Our philosophy is as simple as our goal is singular: we believe better experiences for physicians lead to better outcomes—for patients, hospital partners and physicians alike. Join our team; we value and empower clinicians. Partner with us; we deliver on our promises. Learn more at www.teamhealth.com.
---
Posted February 4, 2021