Plastic Reconstructive Surgeon
Jackson, MI
Job Highlights
Easy Call Schedule
Non-Profit Employer
Flexible Schedule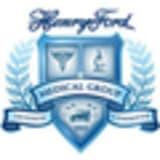 Henry Ford Hospital
Henry Ford Health System
HENRY FORD ALLEGIANCE HEALTH, Jackson Michigan is seeking a full-time Plastic Surgeon who is microsurgery trained is preferred to join our robust, reputable employed practice. The position is full-time, 1:4 call, Coverage is 10% inpatient and 90% outpatient, average of 2 days in the OR and 2 days in clinic, seeing an average of 15-20 patients in the clinic per day.
Henry Ford Allegiance Health (HFAH) is a 475-bed health system in Jackson, Michigan. Henry Ford Health System (HFHS) is a Five-hospital system headquartered in Detroit, Michigan. HFHS is one of the nation's leading comprehensive, integrated health systems, recognized for clinical excellence and innovation. It provides health insurance and health care delivery, including acute, specialty, primary and preventive care services backed by excellence in research and education.
HFAH complements traditional acute care services with primary and community-based services to support patients across the health continuum at every stage of life. With its Level II Trauma Center, Henry Ford Allegiance Health provides comprehensive care for severely injured patients. We became a certified Trauma center in Spring 2017 and are the only Level II trauma within a 40-mile radius between 94 and 127 HWY.
BC/BE
If you would like to hear more, please email Jcalver2@HFHS.org along with your CV
About Henry Ford Health System
Henry Ford Health System is committed to improving the health and well-being of our diverse Michigan community.
Founded in 1915 by auto pioneer Henry Ford and now one of the nation's leading health care providers, Henry Ford Health System is a not-for-profit corporation managed by Chief Executive Officer Wright L. Lassiter, III and governed by a 17-member Board of Trustees, with volunteer-led advisory and affiliate boards providing additional leadership.
It is comprised of hospitals, medical centers and one of the nation's largest group practices, the Henry Ford Medical Group, which includes more than 1,200 physicians practicing in over 40 specialties. The System's flagship, Henry Ford Hospital in Detroit, is a Level 1 Trauma Center recognized for clinical excellence in cardiology, cardiovascular surgery, neurology and neurosurgery, orthopedics, sports medicine, multi-organ transplants and cancer treatment.
With more than 30,000 employees, Henry Ford Health System is the fifth-largest employer in metro Detroit, and among the most diverse.
---
Posted August 3, 2021