Physiatrist (PM&R): Northern Colorado Front Range Lifestyle
Greeley, CO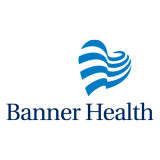 North Colorado Medical Center
Banner Health
Job Highlights
Less than 3 Hours from a Ski Resort
Easy Call Schedule
Non-Profit Employer
At the End of the Day THIS is Where You Want to Be!
EXCELLENT OPPORTUNITY FOR A PHYSIATRIST to join a growing practice with Banner Medical Group in Northern Colorado! Qualified candidates are BC/BE in Physical Medicine and Rehab (PM&R). Banner Health is recognized for its leadership and dedication to the communities we serve.
Work Schedule: Outpatient services (M-F)
•No call
•No evenings
•No weekends
With more than 300 days of sunshine, Northern Colorado is one of the best places to live and work. Spectacular views along the Rocky Mountain Front Range, great weather, endless recreational activities, cultural amenities, education and professional opportunities.
Within one hour of majestic Rocky Mountain National Park-90 minutes to world-class ski resorts
Biking, hiking, camping, rock climbing, hunting and fishing
A multitude of public and private golf courses and public parks
Cultural and historic activities throughout the year
Thriving retail sector featuring a mix of national chains and independently-owned businesses
Highly educated workforce & broad-based business sector leading to substantial growth along the front range
Variety of public and private education options for K-12 and easy access to three major university (Colorado State University, University of Colorado and University of Northern Colorado) plus numerous community colleges.
About Banner Health
You want to help lead change in the health care field – rather than just react to it. You want to spend your time doing what you do best – caring for patients. You belong at Banner Medical Group (BMG) and Banner – University Medicine Group (BUMG).As Banner Health's employed physician group with more than 1,300 physicians and advanced practitioners across more than 65 specialties, BMG, is transforming the delivery of care. This transformation can most clearly be seen in our Patient-Centered Medical Home (PCMH) implementation. Through PCMH, we're organizing care around patients, working in teams and coordinating and tracking care over time. The end result is the highest quality and most efficient delivery of patient care.For physicians working in their own practices, we have two different paths to lead you to a colorful career with Banner Health.We also offer faculty positions at Banner – University Medicine Center in partnership with the University of Arizona.
---
Posted March 29, 2022