Established Community FP w/Existing Panel
Malden, MA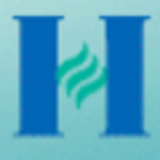 MelroseWakefield Healthcare
Tufts Medical Center
We are one of the largest Family Medicine practices in Massachusetts and our practice is currently seeking to grow our group.
Family Medicine Opportunity Highlights:
Our FM physicians focus on providing continuing, comprehensive healthcare for individuals of all ages with an emphasis on treating the person's overall health and looking for the underlying factors and family medical history that may play a factor in identifying healthcare risks
Join a well-established practice that has an existing patient base with the potential for immediate growth
Employ state-of-the-art practice efficiency models for Patient Center Medical Homes
Benefits of Joining our Team at Hallmark Health:
Competitive compensation package
8 weeks of paid time off
Full malpractice coverage from the day you start, including tail coverage
Excellent call schedule - 1:15
1:1 dedicated Medical Assistant
Physician mentoring and commitment to practice support
Fully integrated EMR
Focus on quality, panel size and coordination of care, not just productivity
Access to two highly regarded hospitals that provide 24/7 hospitalist coverage
CME Support -- yearly reimbursement plus 50 free CME credits offered within our system each year
About Tufts Medical Center
At Tufts we strive to be a people focused organization where we encourage and support each physician to pursue their clinical, academic and educational interests. We provide high quality care and foster a work environment that is flexible and in-tune with the desires of a modern workforce that values work/life balance.
Join a clinically renowned system devoted to delivering high quality care at a lower cost to patients. Tufts is the principal teaching hospital for Tufts University School of Medicine. At the forefront of education, research and training for the next generation of physicians, we conduct groundbreaking basic, clinical and health policy research and are in the top 10 percent of independent institutions receiving federal research funding. Our quality initiatives consistently place us in the top 15% of all hospitals in the Vizient system.
---
Posted February 12, 2021