Critical Care eICU-Physician, Westchester Medical Center
Valhalla, NY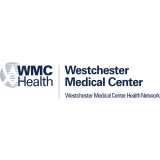 Westchester Medical Center
WMC Health Network
Centers for TeleHealth – eICU – Critical Care Medicine – Westchester Medical Center – Valhalla, New York
Job Summary:
WMCHealth and its technology partners have made a significant commitment to the implementation of a TeleHealth initiative and is now home to one of the nation's top eICU programs. We are seeking well-trained and articulate clinicians who are interested in being on the cutting edge of TeleHealth while providing quality evidence based medical care and engaging in academic research and teaching. We anticipate the core group of clinicians will spend 50% of their time in the eICU and the balance of their time at the bedside at Westchester Medical Center in Valhalla, New York. The WMCHealth Network is taking a regional approach to the health care needs of the Hudson Valley Region and has recently acquired or affiliated with ten hospitals throughout the region, with the intention of integrating or supplementing the services offered at these other hospitals. Westchester Medical Center Advanced Physician Services is a collegial group who is responsible for in-patient care and works closely with the residents and fellows. The Attending will be part of an academic, multi-specialty, group practice comprised of board-certified hospital and office-based specialists throughout the region.
Training/License:
The candidate we seek must be Board Certified in Critical Care Medicine, must have 2 plus years of experience at the bedside, a familiarity or experience with TeleHealth, and a record of teaching and research (health services, translational, or basic science research).
Contact:
For more information about this opportunity, contact Andrea Ruggiero at 914-493-2176 or email Andrea.Ruggiero@WMCHealth.org
Westchester Medical Center Advanced Physician Services is an Equal Opportunity Employer.
About WMC Health Network
The Westchester Medical Center Health Network (WMCHealth) is a 1,700-bed healthcare system headquartered in Valhalla, New York, with 10 hospitals on eight campuses spanning 6,200 square miles of the Hudson Valley. WMCHealth employs more than 12,000 people and has nearly 3,000 attending physicians. From Level 1, Level 2 and Pediatric Trauma Centers, the region's only acute care children's hospital, an academic medical center, several community hospitals, dozens of specialized institutes and centers, skilled nursing, assisted living facilities, homecare services and one of the largest mental health systems in New York State, today WMCHealth is the pre-eminent provider of integrated healthcare in the Hudson Valley.
---
Posted September 23, 2021