Medical Oncologist with Breast Focus - Multidisciplinary Cancer Center
Gilbert, AZ
Job Highlights
High Earning Potential
Area Is Warm Year-Round
Non-Profit Employer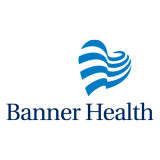 Banner Gateway Medical Center
Banner Health
Banner MD Anderson Cancer Center
Gilbert, Arizona
The Division of Cancer Medicine is actively recruiting a Medical Oncologist to join our team at Banner MD Anderson Cancer Center in the Phoenix metropolitan area. This unique candidate will join a national leader in multidisciplinary cancer care, education, and discovery by supporting our breast program.   
Banner Health, the largest healthcare system and employer in Arizona is ranked in the top 10 healthcare systems nationwide. As a partner member of the MD Anderson Cancer Network®, our cancer program is a fully integrated, clinical extension of The University of Texas MD Anderson Cancer Center and brings an unprecedented level of cancer care to the greater Phoenix area. We share a commitment to evidence-based, multidisciplinary, and individualized patient care. Banner MD Anderson Cancer Center in Gilbert, AZ was opened in 2011 and was MD Anderson's first full clinical extension outside of Greater Houston. We have  135+ on-going clinical trials. Banner MD Anderson has additional locations in Phoenix, AZ and Northern, CO.
The section of Medical Oncology is an integral part of the Division of Cancer Medicine, a comprehensive team of experts that includes all subspecialties. Joining our program affords an opportunity to enjoy:
•  Team approach to care with focused disease-specific expertise in the medical, radiation, and surgical management of the cancer patient;
•  Access to clinical trials and new investigative therapies;
•  State-of-the-art technology for the diagnosis, staging, and treatment of all types of cancer
•  Opportunity for an adjunct faculty position at UT MD Anderson Cancer Center
We are seeking applicants with:
•   Board Certified/Board Eligible in Medical Oncology or Hematology/Oncology
•   Interest and expertise in management of breast tumors
•   Strong interest in clinical research and medical education
•   Ability and desire to support a growing team and align with the needs of the program
About Banner Health
You want to help lead change in the health care field – rather than just react to it. You want to spend your time doing what you do best – caring for patients. You belong at Banner Medical Group (BMG) and Banner – University Medicine Group (BUMG).As Banner Health's employed physician group with more than 1,300 physicians and advanced practitioners across more than 65 specialties, BMG, is transforming the delivery of care. This transformation can most clearly be seen in our Patient-Centered Medical Home (PCMH) implementation. Through PCMH, we're organizing care around patients, working in teams and coordinating and tracking care over time. The end result is the highest quality and most efficient delivery of patient care.For physicians working in their own practices, we have two different paths to lead you to a colorful career with Banner Health.We also offer faculty positions at Banner – University Medicine Center in partnership with the University of Arizona.
---
Posted April 30, 2021