Medical Oncologist: Breast Focus - Prestigious Cancer Center
Gilbert, AZ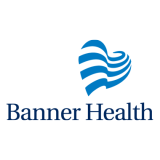 Banner Gateway Medical Center
Banner Health
STAFF MEDICAL ONCOLOGIST
Banner MD Anderson Cancer Center - Gilbert, AZ
Excellent employed position with prestigious Banner MD Anderson Cancer Center (BMDACC) in Arizona. The Division of Cancer Medicine is actively recruiting for a Medical Oncologist with focus on breast malignancies for our BMDACC/Banner Gateway Medical Center campus. We are seeking applicants with:
Excellent clinical training with board eligibility or certification in Medical Oncology or Hematology/Oncology;
Preference for medical oncology with Interest and/or expertise in management of breast tumors;
Willingness to practice in a collaborative, integrated setting and help build the program;
Candidates with a strong interest in clinical research and medical education are encouraged to apply;
An academic appointment with UT Texas MD Anderson is available for qualified candidates.
Banner Health, a Top 10 Health System for clinical performance according to Thomson Reuters, has teamed up with the MD Anderson Cancer Center, ranked number one by U.S. News and World Report in cancer care seven of the last nine years, to open the Banner MD Anderson Cancer Center. This center is the broadest extension of MD Anderson's services outside of Houston and brings an unprecedented level of cancer care to the greater Phoenix area and entire southwest region.
Practicing with the BMDACC Division of Cancer Medicine, you will find:
A collaborative team that includes 22 hematology-oncology physicians, providing outstanding research-driven, multidisciplinary care for patients with all types of malignancies.
A main campus that offers state-of-the-art technologies for disease-oriented, multidisciplinary cancer care and opportunities for participation in clinical research, designed with experts from The University of Texas MD Anderson Cancer Center.
About Banner Health
You want to help lead change in the health care field – rather than just react to it. You want to spend your time doing what you do best – caring for patients. You belong at Banner Medical Group (BMG) and Banner – University Medicine Group (BUMG).As Banner Health's employed physician group with more than 1,300 physicians and advanced practitioners across more than 65 specialties, BMG, is transforming the delivery of care. This transformation can most clearly be seen in our Patient-Centered Medical Home (PCMH) implementation. Through PCMH, we're organizing care around patients, working in teams and coordinating and tracking care over time. The end result is the highest quality and most efficient delivery of patient care.For physicians working in their own practices, we have two different paths to lead you to a colorful career with Banner Health.We also offer faculty positions at Banner – University Medicine Center in partnership with the University of Arizona.
---
Posted November 3, 2020