Division Chief, Trauma Acute Care Surgery
Falls Church, VA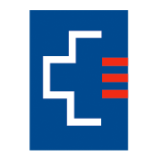 Inova Fairfax Hospital
Inova Medical Group
The Inova Health System is seeking an experienced surgeon for the Division Chief of Trauma and Acute Care Surgery position. The Division Chief reports to the President of the Service Line and works closely with other Division Chiefs and key organizational stakeholders to advance high level patient centered care across Inova. Opportunity will require clinical and non-clinical skill sets for direction of system wide program as Chief of Acute Care Surgery and Medical Director of the Inova Level 1 Trauma center. Clinical responsibilities will include practice of acute care surgery at the Inova Fairfax medical Campus (IFMC) supporting the Level 1 trauma center, emergency general surgery and surgical critical care.  Participation in the Inova general surgery resident program and UVA medical student education is an expectation. 
​
Requirements :
>5 years experience • board certification in general surgery and surgical critical care • Active VA state medical license or the ability to obtain an unrestricted medical license in the state of VA
About Inova Medical Group
Inova Medical Group is a team of talented and experienced physicians employed by Inova, providing world-class healthcare for the Northern Virginia and greater Washington, DC metro area.
More than 400 physicians – experts in primary care medicine and adult specialties – are located throughout the region. Our physicians work together with Inova's extensive network of hospitals and outpatient facilities.
---
Posted March 2, 2021