Pulmonary and Critical Care, Pomona, CA
California
Job Highlights
Area Is Warm Year-Round
Easy Call Schedule
Less than 1 Hour from an International Airport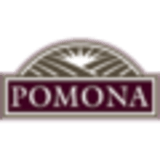 Pomona Valley Hospital Medical Center
Chaparral Medical Group
Join the leading group of Pulmonary Critical Care specialist in the Inland empire area. The 9 intensivists are part of large multi-speciality medical group with over 80 physicians. We are closely affiliated with hospitalist group consisting of over 20 physicians.
Practice is mostly based at Pomona Valley Hospital Medical Center which has over 400 beds and 38 non-trauma ICU beds where we provide exclusive 24/7 in-house coverage
-7 FTE Pulmonary and Critical Care Physicians with 1 in 7 calls : plan to extend it to 1 in 8 calls with new addition
-Outpatient Pulmonary practice with flexible hours
-Outpatient Sleep practice is optional
-cover some patients from our group at nearby hospital
Located in one of the fastest growing regions in California with excellent public and private schools and all other amenities for high quality lifestyle with great work life balance.
---
Posted December 6, 2021