Lutheran System/Fort Wayne EM Physician
Near Fort Wayne, IN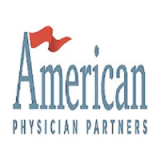 Lutheran Hospital of Indiana
American Physician Partners
Key Info
American Physician Partners has grown our EM Family in Indiana! We are currently looking for EM Physicians to join the APP Family at:
· Lutheran Hospital - Fort Wayne (Level II Trauma Center)
· Lutheran Hospital FSED - Fort Wayne
· St. Joseph Hospital - Fort Wayne
· The Dupont Hospital - Fort Wayne
· Kosciusko Community Hospital - Warsaw, IN
· Dukes Memorial Hospital - Peru, IN
· Bluffton Regional Medical Center - Bluffton
Full Time positions are W2 Employee Status with Benefits Package
​
A Little More About Us:
We are a premium Emergency Medicine Management Team that partners with Hospitals to deliver a World Class Patient Experience through our commitment to quality, leadership and cultural transformation. We currently partner with 70+ hospitals nationwide caring for over 1.8 million patients.
The Patient Experience is critical to everything we do and work tirelessly to ensure that the team oriented care environment delivers the highest quality, compassionate and courteous care experience possible to the patients we serve.
About American Physician Partners
American Physician Partners is a medical service organization that was formed to meet the need of hospital-based companies and hospitals throughout the United States. Led by experienced hospital operators and seasoned ER/Hospitalist Physicians, American Physician Partners has a unique perspective on the industry which sets them apart from traditional management companies.
---
Posted April 8, 2020
Covered
Not Covered