Anesthesiologist Opportunity at NYU Winthrop Hospital in Mineola, NY – $100,000 Start Date Bonus
New York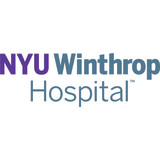 NYU Winthrop Hospital
Envision - NorthEast
Key Info
We are seeking a BC/BE Anesthesiologist to join our expanding team at NYU Winthrop Hospital in Mineola, NY. This is a rare opportunity to join a very stable, well established team at a highly regarded institution.
Highlights of these opportunities include:
• Anesthesia Care team is comprised of over 50 physicians and CRNAs
• Large Case Mix including Orthopedics, OB, Trauma, Urology, Thoracic, Vascular, GI
• Very flexible scheduling opportunities
• Late start shifts available
• Well established team and excellent work life balance
Want to learn more? Call me at the number listed below.
Jamie Perri
Clinical Recruiter, Northeast Anesthesia Division
Jamie.Perri@shcr.com
Direct: 201-488-0016 x 118
​
​
About Envision - NorthEast
Envision Physician Services is a multispecialty provider group and healthcare management team providing anesthesia, emergency medicine, hospital medicine, radiology, surgical services, and women's and children's health services. Our collective experience enables us to better solve complex problems and consistently give healthcare organizations confidence in our execution. Envision Physician Services serves more than 900 healthcare facilities in 48 states and employs or contracts with more than 25,200 physicians and other healthcare professionals.
---
Posted October 12, 2020
Covered
Not Covered