Radiology - Diagnostic and Imaging
Terre Haute, IN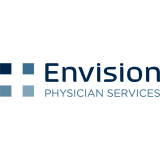 Terre Haute Regional Hospital
Envision-National
Envision Physician Services and Terre Haute Regional Hospital is currently seeking a Radiologist to join our team practice in Terre Haute, IN. This position is full time, Monday - Friday, 8am-5pm with no after hours call coverage! Terre Haute Regional Hospital is transitioning to a Level III Trauma Center in the Fall of 2020 and will not require IR call coverage!
Imaging and diagnostic services include:
Intelerad for PACS
Powerscribe 360
Light IR volume 2 to 4 cases per day
Phillips Cardiac Cath Lab for IR
Highlights of this opportunities include:
Monday – Friday, 8am-5pm
Q4 diagnostic weekends reading from home, 8am-5pm
Diagnostic Reading and Light IR procedures
Interventional Radiologist or Diagnostic Radiologist with light IR skills
No requirement to live in Terre Haute – Indianapolis within an hour drive
Excellent Compensation - $500,000 annual salary with opportunity for additional earning potential
Career advancement opportunity available
8 weeks of PTO
Comprehensive benefits package including medical, dental, vision and 401k (starting day one)
Paid malpractice insurance with tail coverage
Requirements:
BC or BE in ABR/AOBR
Interventional Radiologist or Diagnostic Radiologist with light IR skills
Terre Haute Regional Hospital is a 278-bed hospital and a full-service hospital in the area accredited by The Joint Commission and has provided quality care to the Wabash Valley community for 135 years. Services provided by Terre Haute Regional Hospital include cardiovascular services, including open-heart surgery and cardiac catheterization; oncology services, which include radiation therapy and outpatient infusion; labor and delivery, including a neonatal intensive care unit; an inpatient behavioral health unit; and other specialized inpatient areas, including intensive care and inpatient rehabilitation units.
​
About Envision-National
Envision Physician Services is a multispecialty provider group and healthcare management team providing anesthesia, emergency medicine, hospital medicine, radiology, surgical services, and women's and children's health services. Our collective experience enables us to better solve complex problems and consistently give healthcare organizations confidence in our execution. Envision Physician Services serves more than 900 healthcare facilities in 48 states and employs or contracts with more than 25,200 physicians and other healthcare professionals.
---
Posted March 15, 2021