Physician - Urology in Spokane, Washington
Spokane, WA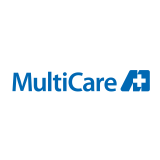 MultiCare Deaconess Hospital
MultiCare Health System
Key Info
Rockwood Clinic, part of the MultiCare Health System, is seeking a full-time Board Certified Urology Physician to join our well-established group of physicians.  If you are looking for a mix of clinic and surgery days with minimal call, this may be the opportunity you are looking for! 
In this position you will:
•          Join a group of providers working together across specialty lines in a collegial atmosphere
•          Work in a general urology practice with robotics available
•          Enjoy a great work/life balance
•          Be supported by the Rockwood Clinic Board comprised of physician leaders
Competitive salary, a full array of benefits and a great location makes this an ideal choice for the provider who is looking to experience the best of Northwest living from city amenities to the pristine beauty and recreational opportunities of the great outdoors. 
Experience Profile:
•          Board certified by time of employment
•          Licensed in the state of WA by the time of employment
•          DEA, NPI & prescriptive authority
•          Current BLS for Healthcare Providers certification by the American Heart Association
About us:
MultiCare Health System is a not-for-profit health care organization committed to our mission of "partnering for healing and a healthy future". Our 18,000 team members (employees, providers and volunteers) are united by MultiCare's values of respect, integrity, stewardship, excellence, collaboration and kindness. Since our founding more than a century ago, we've grown to become Washington State's largest community-based, locally governed health care system with numerous primary care, urgent care and specialty services — including Rockwood Clinic, Deaconess Hospital and Valley Hospital in the Spokane, WA area. 
For more details, please contact Sheree Farr at: smfarr@multicare.org
About MultiCare Health System
At MultiCare, we've been caring for our community for well over a century, since the founding of Tacoma's first hospital. And today, we are the largest not-for-profit, community-based, locally governed health system in the state of Washington. With more than 18,000 team members, including employees, providers and volunteers, we work together to support the health and wellness of the communities we serve.
---
Posted December 16, 2020
Covered
Not Covered