Critical Care Intensivist Needed for Locum Tenens Covid-19 Coverage in New York City
New York, NY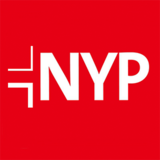 New York-Presbyterian Hospital
Covid-19 Immediate Staffing
We are seeking a critical care intensivist to provide ongoing locums coverage to assist with an increase in patient volume due to the outbreak of COVID-19. Credentialing can be done within a few days. Locum coverage is needed from 7 am-7 pm with call from 7 pm-7 am. There will be 2 hospitalists on any given shift in the COVID ICU and 1 intensivist. Procedures will include central lines, arterial lines, and PA catheters. EMR is used. Candidates should be board certified in any critical care.
• Your LocumTenens.com recruiter has the specialized knowledge and personal connections to source premier assignments while negotiating top pay on your behalf • LT Online Experience gives you one-stop visibility into your past and future assignments, presents, time and pay, preferences, travel info and document storage • LocumTenens.com provides paid malpractice insurance (A++), paid housing and travel, comprehensive onboarding, 1099 financial consulting, and credentialing, privileging, and licensing assistance
---
Direct hire positions are pre-vetted by Doximity and allow streamlined access to phone screens for qualified candidates.
---
Posted January 16, 2021