Primary Care Physician Geriatrics - Geisinger 65 Forward
Pennsylvania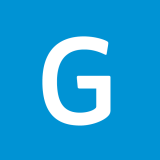 Geisinger Wyoming Valley Medical Center
Only at Geisinger.
Key Info
Introducing a new approach to primary care for people 65 and older. Geisinger 65 Forward is coming to Hazelton, Pottsville, Shamokin and State College, Pennsylvania!
We are seeking family medicine, internal medicine or geriatric physicians to work in a senior-focused primary care setting. The staff at the 65 Forward clinics are committed to providing the best care for every patient and as experts in primary care, meeting patients' needs is our top priority. Senior focused centers are dedicated to providing "one place" for patients 65+ for all health and well-being needs.
Providers and staff will work together and coordinate the patients care based on their needs. This will include wellness coordination, center activities and specialized care all under one roof. 65 Forward aims to improve the quality of life of our patients through accessible, comprehensive, and quality healthcare, provided in a warm and compassionate setting.
We take pride in the professional and developmental support we provide our physicians:
Starting base salary of $250,000 (2 years or less experience; higher for above 2 years of experience), compensates providers based on quality metrics.
Recruitment incentive - $100k, paid in lump sum upon start
Continuing medical education – 15 working days and $3,500 annually
Our 65 Forward doctors only see 400 patients each. The national average is 1,400 per doctor.
Teaching opportunities – Available at one of Geisinger's four primary care residency programs including: Family medicine, internal medicine and internal medicine/pediatrics. Additional teaching opportunities are available via advanced practice preceptorship, medical student teaching and faculty appointment with the Geisinger Commonwealth School of Medicine.
Benefits – Comprehensive benefits including liability, retirement, relocation and more!
To become part of the team who is committed to providing seniors with the quality medical care they deserve, so they can live better, contact us today!
About Only at Geisinger.
You don't have to put your life on hold to move healthcare forward. At Geisinger, you'll engage with industry leaders to create new care delivery models and enjoy a work/life balance that gets you home in time for dinner. You'll be there for your family, friends, and neighbors – making a difference at home and across the country.
Geisinger is comprised of 13 hospital campuses, two research centers, a college of medicine and a nearly 600,000-member health plan serving more than three million residents in central, south-central and northeast Pennsylvania and beyond. We have approximately 26,500 employees, including over 1,700 employed physicians, all of whom share a commitment to quality healthcare.
---
Posted October 9, 2019
Covered
Not Covered