Rheumatology Leadership Opportunity with Louisana State University
Shreveport, LA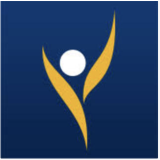 Ochsner LSU Health Shreveport
Ochsner Health Services
Opportunity Highlights:
The Division of Rheumatology s home to the Center for Excellence in Arthritis and Rheumatology (CEAR).
The Division serves a large geographic area in north Louisiana with general rheumatology clinics and subspecialty clinics tailored specifically to patients with vasculitis, systemic sclerosis, psoriatic arthritis, spondyloarthritis, immunotherapy-induced rheumatic disease, juvenile to adult transitions, gout, and glucocorticoid-induced osteoporosis.
Priority will be given to candidates with a proven track record of academic productivity, as demonstrated through high-impact publications, thematic-based research, and/or grant funding.
The candidate will be expected to deliver patient care in an academic setting, teach medical students, residents, and fellows, engage in an independent and extramurally–funded clinical research program, and provide service to the University.
Minimum Requirements
MD, MD/PhD, DO, or international equivalent terminal degree
Eligible for medical licensure and clinical practice in the state of Louisiana
Have a proven record of administrative and academic leadership abilities, as well as a demonstrated commitment to education and mentoring
Be eligible for faculty appointment at LSUHSC-Shreveport as an Associate Professor or above, per SOM standards.
Preferred Qualifications
A strong record of scholarly achievement and extramural funding
Demonstrated leadership and accomplishments in complex organizational environments
We are especially interested in qualified candidates who can contribute, through their research, teaching, and/or service, to the diversity and excellence of the academic community and will work toward building an equitable and diverse scholarly environment.
Knowledge, Skills, and Abilities Required
Program building
Financial management
Building relationships with donors and community leaders
Development of performance metrics for faculty
​
​
---
Posted April 5, 2021