Join University of Rochester Transplantation and Cellular Therapy Program
Rochester, NY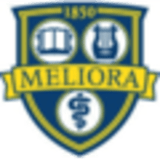 Strong Memorial Hospital of the University of Rochester
University of Rochester Medical Center
The Hematology-Oncology Division at the James P. Wilmot Cancer Institute, University of Rochester, is recruiting an Associate Professor or Professor to their growing Transplantation and Cellular Therapy Program. The successful candidate must be board certified/board eligible and have demonstrated outstanding research relevant to allogeneic and autologous stem cell transplantation and/or cellular therapy.
Program Highlights:
Multidisciplinary FACT accredited program, offering allogeneic (matched related, haploidentical, matched unrelated and cord blood) SCT, autologous SCT, and Immune Effector Cell therapy
Dedicated inpatient malignant hematology cell therapy unit with up to 31 beds
Active clinical trial program
Planned large expansion of dedicated cellular therapy outpatient clinic, apheresis and infusion clinic in 2022
Opportunity Highlights:
Independent or collaborative research programs having the potential for NIH-level grant or other lines of funding support
Advise University of Rochester fellows, residents and medical students
Work alongside MD and APP colleagues in a highly collaborative academic environment with comprehensive, multi-disciplinary teams including myeloma, leukemia, bone marrow failure and lymphoma
Competitive salary and benefits package available
Candidate Qualifications:
B/E or B/C in Hematology/Oncology and must hold or be eligible for medical licensure in NY State
Adult HCT and IECT training/experience
University of Rochester is an Equal Opportunity Employer. Women, minority and LGBTQ+ physicians are encouraged to apply.
About University of Rochester Medical Center
One of the nation's top academic medical centers, the University of Rochester Medical Center forms the centerpiece of the University's health research, teaching, patient care and community outreach missions. Over the last five years, the UR School of Medicine and Dentistry has received almost $1.3 billion in total research funding. The School ranks in the top quartile of U.S. academic medical centers in research funding from the National Institutes of Health, attracting nearly three times the federal funding received by the medical schools in Albany, Syracuse and Buffalo combined.The University's health care delivery network– UR Medicine – is anchored by Strong Memorial Hospital - an 800-bed, University-owned teaching hospital which boasts specialty programs that consistently rank among the best in the nation according to US News & World Report. At URMC, our robust teaching and research programs transform the patient experience with fresh ideas and approaches steeped in disciplined science. Here, care is delivered by health care professionals who innovate, take intelligent risks, and care deeply about the lives they touch.
---
Posted May 27, 2021