Grow Your Career with TeamHealth in Melrose - Opportunities for Additional Shifts
Melrose, MA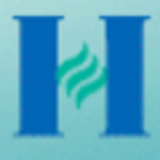 MelroseWakefield Healthcare
TeamHealth
Key Info
Looking to further your career in hospital medicine? TeamHealth has an excellent full-time opportunity for an experienced advanced practice clinician to join our hospitalist team at Melrose-Wakefield Hospital in the Melrose, Massachusetts area. Candidates must have prior inpatient experience as an advanced practice clinician, and not open to new graduates at this time.
The primary responsibility of this position will be handling admissions. Candidates must be able to work from 4:00 PM – midnight within a 7 on/7 off schedule.
In today's hospital medicine environment, you're asked to deliver patient care with a high level of confidence. That's why TeamHealth puts you in the best position, with the education, training, risk management resources, and support to anticipate patient needs and act on them.
We are the industry leader in providing integrated hospital-based services offering the ability to grow professionally through CME and training created and provided by the TeamHealth Institute.
As part of our community of APCs and physicians, together, you'll develop standards of care, tackle tough cases and share best practices. You'll have open channels of communication—where you can tell us your ideas, your concerns, and where your interests fall within a range of locations, schedules and settings.
Position Highlights:
Excellent mentorship
Well established practice
Opportunities for additional shifts if desired
Access to TeamHealth's clinician wellness program
Association with a leading clinician practice in the U.S.
Stability of a respected industry leader
Access to professional development tools, educational resources and CME through TeamHealth Institute
Leadership and growth opportunities to further your career
About TeamHealth
At TeamHealth, our purpose is to perfect physicians' ability to practice medicine, every day, in everything we do. Through our more than 20,000 affiliated physicians and advanced practice clinicians, TeamHealth offers outsourced emergency medicine, hospital medicine, critical care, anesthesiology, orthopedic hospitalist, acute care surgery, obstetrics and gynecology hospitalist, ambulatory care, post-acute care and medical call center solutions to approximately 3,300 acute and post-acute facilities and physician groups nationwide. Our philosophy is as simple as our goal is singular: we believe better experiences for physicians lead to better outcomes—for patients, hospital partners and physicians alike. Join our team; we value and empower clinicians. Partner with us; we deliver on our promises. Learn more at www.teamhealth.com.
---
Posted October 1, 2020
Covered
Not Covered