Thoracic Surgeon (Assistant/Associate Professor rank)
Abington, PA
Job Highlights
Less than 3 Hours from a Ski Resort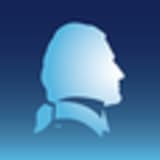 Abington Jefferson Health
Thomas Jefferson University & Jefferson Health
Thomas Jefferson University based in Philadelphia, Pennsylvania seeks a full-time faculty member at the Assistant or Associate Professor level to join the Division of Thoracic and Esophageal Surgery within the Department of Surgery of Sidney Kimmel Medical College.
The applicant will join five general thoracic surgeons within Jefferson Health in Pennsylvania and practice primarily at Abington Hospital-Jefferson Health.  The division of Thoracic and Esophageal Surgery is an integral part of the Lung Multidisciplinary Group of Jefferson's Sidney Kimmel Cancer Center.  The candidate will join a varied clinical practice covering all aspects of general thoracic surgery with multiple opportunities for clinical and translational research.
The ideal candidate will be an academic thoracic surgeon with an expertise in minimally invasive techniques.  Appointment at Sidney Kimmel Medical College will be commensurate with experience. A minimum of 2 years of experience beyond training in the practice of Thoracic Surgery is required. Board certifications in Thoracic Surgery and eligibility for a Pennsylvania Medical License required.
 Jefferson Health, a 16 hospital system serving the Delaware Valley.  It is home to the NCI designated Sidney Kimmel Cancer Center as well the Jane and Leonard Korman Respiratory Institute, a partnership between Jefferson Health and National Jewish Health to provide comprehensive care to patients with respiratory diseases in the Philadelphia area.
 Abington–Jefferson Health includes Abington Hospital in Abington, PA and Abington–Lansdale Hospital in Hatfield Township, PA, and outpatient settings in Bucks, Montgomery and Philadelphia counties. In 2018, Abington-Jefferson Health unveiled the Asplundh Cancer Pavilion, 86,000-square-foot outpatient center offers a comprehensive continuum of outpatient care, clinical trials and support services in one modern facility for patients undergoing treatments who will receive the state-of-the-art care. 
About Thomas Jefferson University & Jefferson Health
Jefferson Health delivers state of the art healthcare services to patients throughout the Delaware Valley and southern New Jersey. Jefferson (Philadelphia University + Thomas Jefferson University) provides more than 8,400 full and part-time students from nearly 40 states and 40 countries with 21st century professional education. Combined, we have over 30,000 employees.
Jefferson Health, with 14 hospitals (seven are Magnet designated by the ANCC for nursing excellence) and 40+ outpatient and urgent care locations, offers a broad range of primary and complex, highly specialized care that touches the lives of more than four million patients annually. U.S. News & World Report has ranked Thomas Jefferson University Hospital among the nation's best in eight specialties. Jefferson Health also includes the NCI designated Sidney Kimmel Cancer Center; it is one of only 70 such centers in the nation.
Thomas Jefferson University has ten colleges and three schools that offer more than 160 undergraduate and graduate programs. Our University is dedicated to inter-professional and transdisciplinary approaches to learning that offer a vibrant and expandable platform for professional education. Through this unique model, we are preparing our students for current and yet to be imagined careers.
As an employer, Jefferson maintains a commitment to provide equal access to employment. Jefferson values diversity and encourages applications from women, members of minority groups, LGBTQ individuals, disabled individuals, and veterans.
---
Posted October 11, 2021