Leadership Opportunity as a Medical Director with University of Southern California
Los Angeles, CA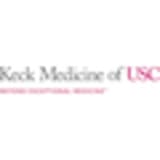 Keck Hospital of USC
University of Southern California - Keck School of Medicine
The Department of Family Medicine of the Keck School of Medicine of USC (DFM) is seeking a full-time physician Clinical Assistant Professor of Family Medicine (Clinician Educator), to join the faculty practice and serve as Medical Director.
Administrative Responsibilities:
Assists the Vice-Chair of Clinical Affairs and Clinical Administrator in providing operational and administrative leadership to the DFM private practice. ~ 40% of time.
Gathers input from clinicians on changes in operational processes and supports the development and achievement of programs and practices.
Oversees private practice operations and innovations to increase quality of care, joy in practice, and patient satisfaction.
Recommends strategy for quality and process improvements, clinical expansion and productivity growth.
Represents the DFM at various ambulatory quality, clinical practice, risk management, and patient experience committees at the Keck Medical Center.
Collaborates with hospital operations management to enhance clinical efficiencies and team collaboration.
Clinical Responsibilities:
Builds and maintains an active outpatient panel. Estimated 60% of time.
Develops patient-centered care plans that incorporate counseling on healthy lifestyle choices, preventative medical care and psychosocial stressors, as well as coordination of referrals to specialty and behavioral health services.
Oversight of clinics with med students and residents
Performs medical procedures/examinations such as: physical exams, minor procedures, pap Smears, suturing and wound care and caring for adults and children with acute and chronic conditions.
Participates on-call panel for ill or injured patients and those seeking medical advice after hours.
Required Experience:
• At least 4 years experience as a Medical Director in primary care clinics
• Data-driven, quality improvement processes/projects results
• Creating and empowering high functioning teams
​
---
Posted July 14, 2021