Outstanding Neuro Oncology Position with Academic Opportunity
Urbana, IL
Job Highlights
Not for Profit Employer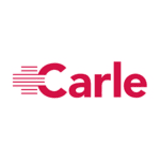 Carle Foundation Hospital
Carle Health
Carle Health is seeking a BE/BC Academic Neuro-Oncologist to join the Carle Cancer Institute in Champaign-Urbana, Illinois.
Practice opportunity details include:
80% clinical duties at Carle Cancer Center/Carle Foundation Hospital and 20% research at the Univ. of Illinois at Urbana-Champaign (protected research time dependent on interest and experience).
Candidates with experience and new graduates are welcome to apply
Work with a team of 6 neurosurgeons, 7 hematology/oncology physicians, 4 radiation oncologists, and several APPs.
Carle Cancer Institute is a part of Carle Foundation Hospital and both are located at the same campus in Urbana allowing integration of all services into our Multi-disciplinary Cancer Care Model.
Evaluate patients and prescribe chemotherapy and biological therapy to patients with primary brain tumors and would assist hematology/oncology physicians with management of patients receiving intrathecal chemotherapy with Ommaya reservoir.
Neuro-oncologist would have clinic at the Carle Cancer Institute with appropriate staffing and access to Infusion Rooms. Practice in a multi-disciplinary setting with biweekly Brain Tumor Case Conference and a strong support from all hospital services.
Neuro-oncologist would become a member of our future multi-disciplinary neuro-oncology clinic and would have clinical collaboration and back up coverage with hematology/oncology physicians.
Clinical and research mentorships for new graduates will be provided. For clinical work, new graduates will have two collaborating/mentoring physician providers with one in each department: hematology/oncology and neurosurgery.
Exceptional research opportunities and brain applications for imaging with new 7 Tesla MRI.
Candidate will be supported to attract intramural and extramural funding and develop hypothesis driven research protocols. Research start-up package will be provided to support new graduates.
Please click "Learn More" to view full position details.
About Carle Health
Based in Urbana, IL, The Carle Foundation is a vertically integrated system with more than 9,500 employees in its five hospitals, multi-specialty physician groups, health plan and associated healthcare businesses including the Carle Illinois College of Medicine, the world's first engineering-based medical school. Carle is proud to be named a Great Place to Work®. Carle Foundation Hospital and Carle BroMenn Medical Center hold Magnet® designation, the nation's highest honor for nursing care and Carle Foundation Hospital (CFH) ranks as one of America's 50 Best Hospitals™ by Healthgrades®.
---
Posted July 20, 2021