Medical Director Addiction Medicine
Albany, NY
Job Highlights
Top pick in specialty
Non-Profit Employer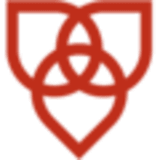 St. Peter's Hospital
St. Peter's Health Partners
St. Peters Health Partners, St. Peter's Addiction Recovery Center (SPARC) is seeking to recruit a Medical Director with specific training and experience in the field of addiction medicine for immediate placement at St. Peter's Hospital in Albany, NY. The Medical Director will be responsible for providing medical services to program participants within the Addiction Medicine department and provide clinical supervision and support to full-time and part-time providers delivering care in the various SPARC programs.
ESSENTIAL FUNCTIONS:
As Medical Director of Addiction Medicine, this individual will participate in the development and implementation of the vision, mission and strategic clinical priorities of Addiction Medicine for St. Peter's Addiction Recovery Center system.
Position the SPARC clinical service line as a leader in addiction medicine services by building a robust care continuum focused on improving the health of the population, developing program excellence, and actively participating in management of the patient safety and quality improvement program
Provide clinical supervision, support to full-time, part-time, and contract providers.
Develop, direct, and evaluate SPARC addiction medicine clinical performance and ensure it meets short and long-term objectives, regulatory and quality goals for patients and the communities served.
Oversee patient care services along with program operations managers.
Partner in leading the effective execution of a patient-centered clinical strategy with SPARC business units and clinical service lines, with particular attention to an integrated program in primary care.
Assist in the recruitment and development of Addiction Medicine Physicians and Psychiatrists.
Available as a back-up to the on-call physician or nursing leader for complicated situations involving patients within the addiction medicine programs
​
​
About St. Peter's Health Partners
St. Peter's Health Partners Medical Associates, P.C., (SPHPMA) is one of the Capital Region's largest multi-specialty physician groups with more than 350 physicians and advanced practitioners, in more than 80 practice locations. SPHPMA is a full affiliate corporation of St. Peter's Health Partners.
Our providers and staff are dedicated to bringing together the best possible care and experience for our patients. We offer patients improved coordination of care among their primary care providers, specialists, hospital and other health care providers. We work with our patients and their loved ones to provide high-quality, compassionate care and advanced treatment options in a supportive, healing environment.
Headquartered in Albany, NY, our physician group represents more than 20 specialties, including: primary care; internal medicine; pediatrics; cardiology; clinical nutrition; endocrinology; obstetrics and gynecology; hematology, medical oncology and radiation oncology; neurology; neurosurgery; pulmonary and critical care; radiology; urology; bariatric care and surgery; general, hepatobiliary, neurological, orthopedic, spinal, thoracic, and esophageal surgeries; and urgent care.
Our offices and affiliates are located in the counties of Albany, Columbia, Montgomery, Rensselaer, Saratoga, Ulster and Warren.
---
Posted November 6, 2021