EM Physician - Northwest Medical Center
Margate, FL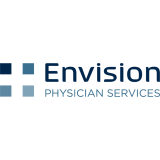 Northwest Medical Center
Envision-National
Key Info
Envision Physician Services is seeking a NIGHT Emergency Medicine­ Physicians to become part of our prestigious practice at Northwest Medical Center ­in the Fort Lauderdale area (Margate, FL).
This Emergency Room Features:
Approx. 63,928 visits to include main ED and Pediatric ED
45-bed ED
Separate Pediatric ER
48 hours of physician coverage + 24 hours of Advanced Practice Providers
Admission rate approximately 30%
EMR: Meditech
24 hour in house hospitalists
24 hour in house intensivists
No floor code or consult responsibilities
Interventional cardiac catheterization facility
Independent Contractor (1099)
Occurrence Based Malpractice Insurance
This position is for a nocturnist
Qualified­ candidates must be Board Certified or Board Prepared in Emergency Medicine through American Board of Emergency Medicine (ABEM) or American Osteopathic Board of Emergency Medicine (AOBEM).
Northwest Medical Center has evolved into a 228-bed medical center and healthcare complex providing high quality medical care to the South Florida community. The success of Northwest is a reflection of their ongoing commitment to their mission: to provide exceptional care to everyone, every day. From their newly renovated maternity floor and Level III NICU, to the newly expanded Emergency Room and lobby, this facility is constantly growing and incorporating the most high-tech healthcare innovations making our services and care truly unique in the South Florida community. Northwest Medical Center is leading the way with procedures in robotic surgery and emergency care that is second to none and offers a multitude of high-tech healthcare innovations under one roof.
Please reach Lori Higbee at 727-253-0707
About Envision-National
Envision Physician Services is a multispecialty provider group and healthcare management team providing anesthesia, emergency medicine, hospital medicine, radiology, surgical services, and women's and children's health services. Our collective experience enables us to better solve complex problems and consistently give healthcare organizations confidence in our execution. Envision Physician Services serves more than 900 healthcare facilities in 48 states and employs or contracts with more than 25,200 physicians and other healthcare professionals.
---
Posted April 16, 2020
Covered
Not Covered