Hematology & Medical Oncology Physician
Danville, PA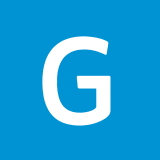 Geisinger Medical Center
Only at Geisinger.
Job Highlights
Loan Repayment or Assistance Offered
Non-Profit Employer
Geisinger Medical Center - Knapper Clinic is seeking BC/BE hematologists oncologists to join a well-established cancer program in Danville, PA. These are fantastic opportunities for new graduates or experienced hematologists oncologists. The hematology/oncology team collaborates with surgical oncologists, radiation oncologists, pathologists, radiologists and psychologists to develop a plan tailored to the individual patient to achieve the best possible outcome. Today, we continue with the MyCode Community Health Initiative, our groundbreaking genomics program, to ensure patients get the best diagnosis possible as well as with our newly approved Hematology/Oncology fellowship. At Geisinger, there is the opportunity to teach, to mentor and to be mentored. The region offers a hassle-free community living allowing for a balanced professional career and a fulfilling personal lifestyle while in close proximity to NYC and Philadelphia.
About Only at Geisinger.
You don't have to put your life on hold to move healthcare forward. At Geisinger, you'll engage with industry leaders to create new care delivery models and enjoy a work/life balance that gets you home in time for dinner. You'll be there for your family, friends, and neighbors – making a difference at home and across the country.
Geisinger is comprised of 13 hospital campuses, two research centers, a college of medicine and a nearly 600,000-member health plan serving more than three million residents in central, south-central and northeast Pennsylvania and beyond. We have approximately 26,500 employees, including over 1,700 employed physicians, all of whom share a commitment to quality healthcare.
---
Posted June 13, 2022