Make an impact, commit to Advocate Aurora Health
Sheboygan, WI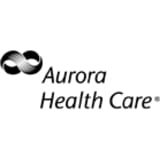 Aurora Sheboygan Memorial Medical Center
Advocate Aurora Health Care
Lake Michigan Community seeking Hospitalist due to expansion
Advocate Aurora Health , the country's 10th largest not-for-profit, is seeking a Hospitalist for Sheboygan, Wis., a beautiful mid sized Lake Michigan community, a mere 1 hour north of Milwaukee, WI
Aurora Sheboygan Memorial Medical Center's Hospital Medicine program has been established for over one decade and is expanding due to growth of the program and patient care needs.
Twenty-four (24) weeks of work per year
Quality patient/physician encounters
ICU coverage ( low volume), procedures if desired
Strong support from hospital administration and primary care physicians
The city of Sheboygan is located between Lake Michigan and the northern unit of Kettle Moraine State Forest and offers an abundance of outdoor activities for you and your family. Sheboygan County is home to world-renown golf courses, a legendary race track, beautiful marinas and the state's only AAA Five Diamond resort.
In close proximity to Milwaukee (1 hour), residents of the Sheboygan area are able to enjoy the vast amenities of a metropolitan community while providing its residents a family--centered Midwestern lifestyle with award-winning school systems, low crime rate and an easy commute.
About Advocate Aurora Health Care
Advocate Aurora Health's combined strength and stability drives us forward. Our integrated delivery model allows our clinicians to offer state-of-the-art, top tier quality care throughout eastern Wisconsin and northern and central Illinois.

Our supportive staff and leadership are committed to an autonomous practice environment and continuously strive to be on the forefront of managing the changing healthcare landscape, advances in technology and innovative approaches to providing impeccable outcomes for our patients.

Whether you're looking to practice in the heart of a dynamic city such as Chicago or Milwaukee, a multi-specialty clinic in the suburbs, or a charming small town, Advocate Aurora Health has an opportunity for you.

---
Posted September 14, 2021