Quality of Life Maternal Fetal Medicine Opportunity - Texas
Abilene, TX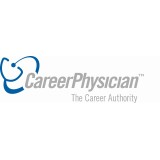 Cook Children's Medical Center
CareerPhysician, LLC
Key Info
The Cook Children's Health Care System (CCHCS) located in Dallas/Ft. Worth, Texas, is seeking candidates for a newly created Maternal-Fetal Medicine opening with its practice in Abilene, Texas. The new associate will receive the full support of CCHCS and its robust network of care and is an outstanding opportunity for entrepreneurial physicians interested in participating in the growth of Women's and Children's services across North and West Texas.
CCHCS is a not-for-profit, pediatric health care organization comprised of a Medical Center, Physician Network, Home Health company, Pediatric Surgery Center, Health Plan and Health Foundation. Cook Children's is a 443-bed quaternary care pediatric hospital. The system has more than 60 primary and specialty care offices throughout North and West Texas, serving a 23-county referral network. The Cook Children's Physician Network is the largest pediatric multi-specialty physician group in its service area with over 600 employed specialty and primary care providers.
Key Programmatic Highlights:
Join a premier consult only MFM practice with a firm commitment to leading-edge care for its patients and the quality of life of its physicians and staff.
Established MFM practice strongly supported by a team of sonographers, nurse practitioners, licensed vocational nurse, medical assistants, and administrative staff.
World class subspecialty support for highly complex mom and baby scenarios from Cook Children's, Texas Health Resources and Abilene community OB/GYN practitioners.
Enjoy the balance between quality of life and practice with no mandatory attendance for deliveries. Community OB/GYN's take first call and MFM physicians provide back-up for emergent calls only.
Abilene boasts low living costs, classic recreation, great public schools, three private colleges and a blossoming economy. This city has evolved into the commercial, retail, and medical center of the 19-county area known as "The Big Country," or "Texas Midwest".
About CareerPhysician, LLC
CareerPhysician is a nationally respected executive search and leadership consulting firm with over 20 years of unprecedented success collaborating with children's hospitals, academic medical centers and colleges of medicine. CareerPhysician has seen first-hand the indelible impact transformational physician and C-suite leaders can have on establishing productive cultures characterized by diversity, quality and wellness and yielding high-functioning teams capable of delivering strong fiscal performance and academic achievement.
---
Posted January 5, 2021
Covered
Not Covered