Join Team of Adult Outpatient Psychiatrists on Boston's North Shore
Salem, MA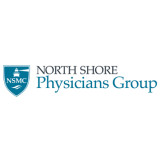 North Shore Medical Center
North Shore Physicians Group
Description
The Department of Psychiatry at Mass General Brigham - Salem Hospital, has an outstanding opportunity for a full-time or part-time BC/BE adult psychiatrist to provide care in our Adult Outpatient Department. The psychiatrist provides clinical assessment and follow-up care for patients in our clinic and leads a multidisciplinary clinical team that includes outpatient psychotherapists. Interest in co-morbid Substance Use Disorders is preferred, but formal Addictions training is not required. Other clinical opportunities may include periodic coverage on the adult inpatient units as well as consultation to medical/surgical floors.
Salem Hospital is the site of the Epstein Center for Behavioral Health, a 120-bed psychiatric inpatient facility established in affiliation with Massachusetts General Hospital (Mass General). There are multiple opportunities for teaching on-site, and a Tufts Medical School faculty appointment is available for physicians who participate in medical student teaching. There are also educational and research opportunities at Mass General and Harvard Medical School for the appropriate interested candidate.
Evening and weekend call are very reasonable and provide significant additional compensation.
Salem is located on the North Shore of Massachusetts, only 15 miles north of Boston. This region features all the advantages of proximity to a wonderful metropolitan area.
Salem Hospital is an affirmative action/equal opportunity employer. Minorities and women are strongly encouraged to apply. Pre-employment drug screening is required. The position is eligible to participate in the federal Public Service Loan Forgiveness Program.
About North Shore Physicians Group
We are a multi-specialty medical team of more than 400 physicians, nurse practitioners, physician assistants and other care professionals in more than 27 locations throughout the North Shore of Boston. We work together to discover new ways to improve and build upon our successes and innovations in our practices. Through that focus, and with continued input from our team, we have built a culture that embodies the journey of evolution. We see processes differently, learn from one another and continuously seek to change the way we practice medicine so we can improve the health of our patients and provide more fulfilling careers for our providers.
We're always seeking new ways to improve the patient-provider relationship and to make the practice of medicine smarter, less stressful and more efficient. Here, ideas come from everyone—to the benefit of every patient.
North Shore Physicians Group is proud to be affiliated with Mass General Brigham Salem Hospital and a member of Mass General Brigham health care system, founded by Massachusetts General Hospital and Brigham and Women's Hospital. Mass General Brigham Salem Hospital is the North Shore's largest and most advanced health care provider.
We're a beacon of new thinking in integrated medicine. Join our team of explorers who are bringing the next evolution of quality care to the communities surrounding Boston.
---
Posted February 23, 2021
Covered
Life Health Dental Vision Disability Insurance
Not Covered
Loan Repayment Assistance